Home » At the Library
Posted: June 28, 2022
At the Library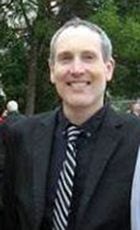 By Mike Selby
Cranbrook Public Library
The Summer Reading Club is right around the corner. In-person registration is on Saturday, July 2. Alternatively, you can register for the online version at anytime.
We are looking forward to another great summer for of storytimes, contests, crafts, and lots of fun.  For more information, please contact us at [email protected]
We are now fine free! Your library membership is freedom to explore, learn and connect. Late fines shouldn't get in your way. And now they won't!
The library's hours are:
10 a.m. to 8 p.m. on Monday, Tuesday, Wednesday, and Thursday.
10 a.m. to 5 p.m. on Friday, Saturday, and Sunday.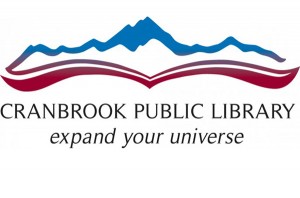 Our new website is up and running: www.cranbrookpubliclibrary.ca
LinkedIn Learning is now available at the library. Choose from thousands of online courses. All you need is your library card.
We are pleased to offer free Wi-Fi all around the outside of the building.
ADULT NEWLY ACQUIRED ITEMS:
Two Wheels Good: The History and Mystery of the Bicycle – Jody Rosen   (629.2272)
Fire and Flood – Eugene Linden   (304.28)
Born to Be Hanged – Kieth Thomson   (972.8702)
River of the Gods – Candice Millard   (916.2043)
Essential Home Skills Handbook – Chris Peterson   (643.7)
The Two Spoons Cookbook – Hannah Sunderani   (641.56362)
End the Mealtime Meltdown – Stephanie Meyers   (613.2083)
The Creative Gardner – Adam Frost   (712)
Actions Speak Louder – Deanna Singh   (658.3008)
Think Like A Horse – Grant Golliher   (158.1)
Happy-Go-Lucky – David Sedaris   (814.54)
The Kootenay Wolves – John E. Marriott   (599.773097)
The Hidden Kingdom of Fungi – Keith Seifert   (579.5)
Bedroom Rapper – Rollie Pemberton   (bio)
Remarkable Bright Creatures – Shelby Van Pelt   (fic)
The Golden Season – Madeline Kay Sneed   (fic)
Such a Beautiful Thing to Behold – Umar Turaki   (fic)
This Time Tomorrow – Emma Straub   (fic)
The Boardwalk Bookshop – Susan Mallery   (fic)
The Lost Summers of Newport – Beatriz Williams   (fic)
The Island of Forgetting – Jasmine Sealy   (fic)
Metropolis – B.A. Shapiro   (fic)
Omega Rules – Eric Van Lustbader   (fic)
The Wedding Dress Sewing Circle – Jennifer Ryan   (fic)
Sparring Partners – John Grisham   (fic)
A Rip Through Time – Kelley Armstrong   (mys)
Walked the Vanished Earth – Erin Swan   (sci fic)
---
Article Share
---