Home » At the Library
Posted: January 24, 2023
At the Library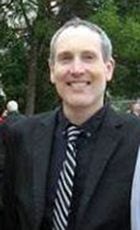 By Mike Selby
Cranbrook Public Library
We are now fine free! Your library membership is freedom to explore, learn and connect. Late fines shouldn't get in your way. And now they won't!
Stock up on great reads at the Friends' Book Sale on Saturday, Feb. 4 from 10 a.m. to 3 p.m. in the library by the fireplace. Cash or cheque only. Everyone is welcome. We have a good selection of mysteries, arts, crafts, music, sports, fiction, newer releases, children's books and more. There are also DVDs galore.
Your book donations are welcome anytime. Please bring books in good condition to the Circulation Desk in the library. They are accepted year-round.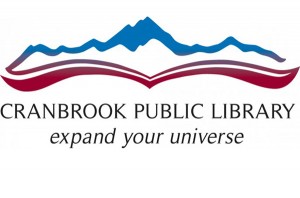 The library's hours are: 
10 a.m. to 8 p.m. on Monday, Tuesday, Wednesday, and Thursday.
10 a.m. to 5 p.m. on Friday, Saturday, and Sunday.
Our new website is up and running: www.cranbrookpubliclibrary.ca.
LinkedIn Learning is now available at the library. Choose from thousands of online courses. All you need is your library card.
Library Notes:  According to the 'Guinness Book of World Records,' the most stolen library book ever is the 'Guinness Books of World Records.'
ADULT NEWLY ACQUIRED ITEMS:
Forgotten Cranbrook – Keith G. Powell/Derryll White/Erin Knutson   (971.165)
Mini Fashion – Jules Naht   (646.406)
Tastes Like Schitt – Rachel Floyd   (641.5971)
Modern HomeMaker – Sarah Rose Inch   (747)
The Beloved Vision – Stephen Walsh   (780.9034)
Financial Feminist – Tori Dunlap   (332.0240)
Unchecked – Rachael Bade   (973.933)
How to Calm Your Mind – Chris Bailey   (152.46)
The Silhouette Solution – Brenda Cooper   (746.92)
Simply Math – Karl Warsi   (510)
Marie Kondo's Kurashi at Home – Marie Kondo   (648)
Deliciously Healthy Pregnancy – Rhiannon Lambert   (618.242)
Boards and Spreads – Yasmin Fahr   (641.5)
English for Everyone – Thomas Booth   (423.17)
Devil's Dominion – Virginia Barlow   (fic)
24 Dalton Avenue: A Fernie Legacy – Bob Sumka   (fic)
The Personal Assistant – Kimberly Belle   (fic)
Nightcrawling – Leila Mottley   (fic)
At Certain Points We Touch – Lauren John Joseph   (fic)
Desert Creatures – Kay Chronister   (fic)
The Lipstick Bureau – Michelle Gable   (fic)
Wicked Dreams – Lisa Jackson   (mys)
Bros   (DVD)
'Til Kingdom Come   (DVD)
Harry Potter 20th Anniversary   (DVD)
Elvis   (DVD)
YOUNG ADULT & CHILDREN'S NEWLY ACQUIRED ITEMS:
Pretty Dead Queens – Alexa Donne   (ya fic)
Onestar's Confession – Erin Hunter   (ya fic)
Linty – Mike Shiell   (j fic)
Always, Clementine – Carlie Sorosiak   (j fic)
---
Article Share
---