Home » At the Library
Posted: February 8, 2017
At the Library
By Mike Selby
Cranbrook Public Library
In 'Run The World,' Becky Wade literally runs through nine countries to explore the diverse running cultures of the world, visiting 72 different host families while logging in an impressive 3,500 miles of running.
'Do You Really Want to Create A Mudslide' is a brightly illustrated book that has two young children making a hill of mud, all the while learning about the science behind erosion, wind, and actual mudslides.
Preschool Story Time is this Wednesday at 11 a.m., 1:15 p.m. and 6:30 p.m. Toddler Story Time is 10 and 11 a.m. Both will be all about Valentines!
New this year is Baby Laptime on Fridays at 1 p.m. This program is for babies who are not yet walking so a specific age is not really set—best approximation is under 1 year of age. Since we do not have daycare for older siblings we ask that parents who have babies and children who are walking come to the toddler storytime instead of the baby laptime.
Iceland Travelogue! Watch a stimulating photographic multi-media travelogue presentation on Iceland's most popular trail "The Laugaveur Trail". The photography and storytelling by Janice Strong and Jamie Levine will make you want to go there. Watch their presentation of trekking from Landmannalauguar to Thorsmork, as they hiked the starkly unique wilderness of Iceland's high country between glaciers and dramatic volcanic geology.
This presentation is February 14, 7 p.m. at the College of the Rockies, Lecture Theatre, Room 250. The presentation is sponsored by the Friends of the Cranbrook Public Library. Admission by donation.
Come to the Annual Audio Visual and Magazine Sale of the Friends of the Library. It will be located in the Manual Training School (adjacent to the Library) on Friday, Feb. 10 from 5 to 7 p.m. for Friends' members only and on Saturday, Feb.11 from 9 a.m. to 4 p.m. for the general public. Donations are being accepted of magazines published since 2014 as well as dvds, cds, videos, audiobook and records. Cookbooks, craft books and children's big books are also available. Please bring your donations to the circulation desk in the library. For further info call Louise at 778-517-1119.  We look forward to seeing you there!
FREE one-on-one tech training session for those of you who want to enhance your current computing skills. We cover many topics including Basic Tablet usage, Basic Computer usage, Windows 10 training, Window 8 + 8.1 training, Window 7 training, Microsoft Suit training, Library E book training, and much more. To register, please contact the Library at (250) 426-4063, or sign up at the front desk.
Our website is up and running at: www.cranbrookpubliclibrary.ca
The Cranbrook Public Library Endowment Fund gives people an opportunity to create a meaningful legacy, to build a strong foundation in the present for the future of the Library. For more information about how you can contribute, please visit HERE.
ADULT NEWLY ACQUIRED ITEMS:
Scats and Tracks of the Rocky Mountains — James C. Halfpenny   (591.978)
Grit — Angela Duckworth   (158.1)
Beekeeping — Joachim Petterson   (638.1)
Aurora — Melanie Windridge   (538.768)
America at War With Itself — Henry A. Giroux   (303.33)
National Geographic Guide to the National Historic Sites of Canada   (917.1)
National Geographic Guide to the National Parks of Canada   (917.1)
Keys to Great Writing — Stephen Wilbers   (808.042)
A River Captured — Eileen Delehanty Pearkes   (333.9113)
Guide to Reiki   (615.852)
New Perspectives on the Gold Rush   (971.102)
Collecting Rocks, Gems and Minerals — Patti Polk   (552)
Around the World in 50 Years — Albert Podell   (910.4092)
Tom's Gray Creek: Parts 1 & 2 — Tom Lymbery   (971.162)
Run the World — Becky Wade   (bio)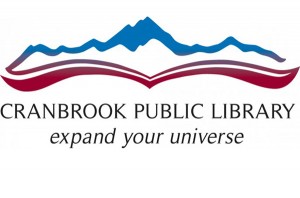 We Are All Completely Beside Ourselves — Karen Joy Fowler   (fic)
Black Apple —Joan Crate   (fic)
Leave Me — Gayle Forman   (fic)
Relative Happiness — Lesley Crewe   (fic)
The Matchmakers of Minnow Bay — Kelly Harms   (fic)
A Change of Heart — Dev Sonali   (fic)
All That Man Is — David Szalay   (fic)
the Truth, Shame the Devil — Melina Marchetta   (mys)
Why Did You Lie? — Yrsa Sigura̧rdóttir   (mys)
Egg Drop Dead — Laura Childs   (mys)
Facefaker's Game — Chandler J. Birch   (sci fic)
Riddick   (DVD)
YOUNG ADULT & CHILDREN'S NEWLY ACQUIRED ITEMS:
Jellyfish — Valeri Bodden   (j 593.53)
Bighorn Sheep — Kate Riggs   (j 599.6497)
Canadian Celebrations — Todd Kortemeier   (j 394.26971)
Canadians at Work — Marty Gitlin   (j 331.700971)
I'll Be A Doctor — Connie Colwell Miller   (j 610.695)
I'll Be A Musician — Connie Colwell Miller   (j 780.23)
Do You Really Want to Create A Mudslide? — Daniel D. Maurer   (j 551.352)
The Great Mouse Detective   (j Blu-ray) (j DVD)
Tough Truck Adventures   (j DVD)
---
Article Share
---