Home » At the Library
Posted: June 7, 2017
At the Library
By Mike Selby
Cranbrook Public Library
'Pieces of Me: Memoirs of a Past Life Tourist' is written by Cranbrook's very own Brenda Babinski. Known for her extensive theatre work, Brenda is also a renowned spiritual seeker, angel intuitive, past life regressionist and a Reiki master teacher. Her memoir is a fascinating look at her life and what she calls "a human in search of a soul."
'Barbie and the Three Musketeers' and 'Barbie: A Fairy Secret' are two new animated films for kids this week. On a side note, Barbie is turning 60 next year.
StoryTime and Baby LapTime are both on hiatus until September. Our Summer Reading Club is right around the corner.
Registration for the Summer Reading Club begins on Saturday, June 24 at 11 a.m. Kids can register then and receive their kits for the club. Registration is ongoing all summer. Please check out website, Facebook page, or call 250-426-4063 Ext: 106 for more information.
FREE one-on-one tech training session for those of you who want to enhance your current computing skills. We cover many topics including Basic Tablet usage, Basic Computer usage, Windows 10 training, Window 8 + 8.1 training, Window 7 training, Microsoft Suit training, Library E book training, and much more. To register, please contact the Library at (250) 426-4063, or sign up at the front desk.
On display this month is a collection of turn-of-the-century antiques, books, photographs and other items in celebration of Sam Steele Days this month.
Our website is up and running at: www.cranbrookpubliclibrary.ca
The Cranbrook Public Library Endowment Fund gives people an opportunity to create a meaningful legacy, to build a strong foundation in the present for the future of the Library. For more information about how you can contribute.
ADULT NEWLY ACQUIRED ITEMS:
The Complete Guide to DIY Greenhouses   (690.8924)
The Five Thieves of Happiness – John Izzo   (158.1)
Pieces of Me: Memoirs of a Past Life Tourist – Brenda Ann Babinski   (133.901)
Stone Building – Kevin Gardner   (693.1)
Skinny Liver – Kristen Kirkpatrick   (616.362)
Lonely Planet Spain – Anthony Ham   (914.6)
Lonely Planet New Zealand   (919.3)
Fodor's Maui – Lehia Apana   (919.6921)
Eyewitness Travel Croatia   (914.972)
Eyewitness Travel London   (914.21)
Eyewitness Travel Japan   (915.2)
Eyewitness Travel New York City   (917.471)
Eyewitness Travel Paris   (914.4361)
We'll All Be Burnt in Our Beds Some Night – Joel Hynes   (fic)
Kill the Father – Sandrone Dazieri   (fic)
Marlena – Julie Buntin   (fic)
The Night the Lights Went Out – Karen White   (fic)
Without Warning – Joel C. Rosenberg   (fic)
Song of the Lion – Anne Hillerman   (mys) (e-book) (e-audio)
Liar's Key – Carla Neggers   (mys)
Cruel is the Night – Karo Hamalainen   (mys)
One Perfect Lie – Lisa Scottoline   (mys) (audio CD) (e-audio)
Robert B. Parker's Little White Lies – Ace Atkins   (mys) (audio CD)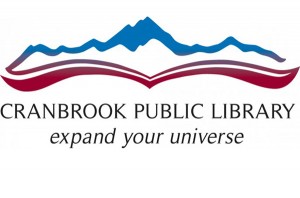 X-Files: Season 6   (Blu-ray)
Captain Fantastic   (Blu-ray) (DVD)
24: Season 8   (DVD)
Rams   (DVD)
Angry Sky   (DVD)
The Great Polar Bear Feast   (DVD)
Popstar   (Blu-ray) (DVD)
YOUNG ADULT & CHILDREN'S NEWLY ACQUIRED ITEMS:
The Valiant – Lesley Livingston   (ya fic) (e-book)
Long May She Reign – Rhiannon Thomas   (ya fic)
A Court of Wings and Ruin – Sarah J. Maas   (ya fic) (e-book)
Into the Shadows – Erin Hunter   (ya fic)
Clifford's Big Dictionary   (J 423.17)
Eyes & Spies – Tanya Lloyd Kyi   (j 323.448)
Motorbikes – Lisa Jane Gillespie   (j 629.2275)
I Survived True Stories: Tornado Terror – Lauren Tarshis   (j 551.55)
Pip Bartlett's Guide to Unicorn Training – Jackson Pearce   (j fic)
Jedi Academy – Jeffrey Brown   (j fic)
Ned's Circus of Marvels – Justin Fisher   (j fic)
Barbie and the Three Musketeers   (j DVD)
Barbie: A Fairy Secret   (j DVD)
Shaun the Sheep: The Farmer's Llamas   (j DVD)
---
Article Share
---