Home » CAO on leave as Mayor Pratt fires back at critics
Posted: July 13, 2019
CAO on leave as Mayor Pratt fires back at critics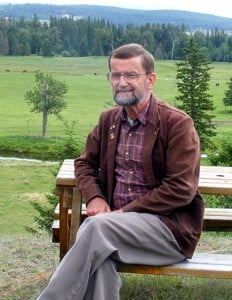 "Perceptions," by Gerry Warner
Op-Ed Commentary
City of Cranbrook Chief Administrative Officer (CAO) David Kim is now on medical leave, but Mayor Lee Pratt is tight lipped on any details surrounding the leave.
In an interview Thursday, Pratt said, "that's a personnel issue and I don't think we should be commenting on it now."
As a result, Pratt said he couldn't reveal whether Kim was on paid leave or whether he'll be returning to work. But Pratt was quick to defend Kim who last fall signed a five-year contract paying him $225,000 annually, as well as a $50,000 signing bonus and other benefits.
Pratt claimed Kim is worth more than the money. "He saved us more than a million dollars on one project that's been a thorn in the city's side for 40 years."
Pratt said he was referring to sewage backups in the 14th Avenue area that were blamed on a line being too small when it was really a "design problem" that was discovered under Kim's direction and solved by installing a $10,000 sump pump that saved the city at least "a  million."
Pratt also denied there was anything untoward in the way Kim's contract was renewed.
Council was fully involved in the process from the beginning, including Kim's $50,000 performance bonus. "It was voted on by council and it was totally above board."
Comments on Facebook that council was initially not aware of the $50,000 performance bonus were "absolutely and totally 100 per cent false," Pratt said.
A vote at the last council meeting, where the entire council voted against him on the proposed KEYSA soccer dome does not indicate he's out of step with council or bad morale at city hall, the mayor said.
"We're all entitled to our opinions and we don't have to agree on everything," he said.
The fact that several key managers have left city employment during his two terms in office is not indicative of a purge, he added. "This sort of thing happens with all municipal governments.
"I'm not going to deny there was some disgruntled employees. There was," he said. "But there was never, ever any HR complaints registered. So, it's okay to sit and whine and snivel that things are not that great. But unless you have actual facts warranting a HR complaint and don't do it, how can it be followed up on?"
A recent court case involving the city and a former managerial employee wasn't a case for wrongful dismissal but a resignation and a normal payout according to the employee's contract, Pratt said.
He is also adamant that Cranbrook hockey fans have nothing to complain about, even though no team has been found to replace the Kootenay ICE this fall.
"It's not the end of the day. We're not going to lose revenue because of it. There's always demand for ice rental, and to be honest, the revenue paid is going to be at a higher rate than the Kootenay ICE was ever paying."
As for a proposal by a local group, including retired NHL all-star Scott Niedermayer, to bring in a team from the Kootenay International Junior Hockey League (KIJHL), there was no way it could fly for one main reason, Pratt said.
"They never did make a formal application to the KIJHL. They called me on a Thursday night asking if we could get a lease in place for Friday because that was the KIJHL's deadline for their meeting, but they never ever did make a formal application."
Despite this, Pratt said there are other options including teams from the American Hockey League and farm team leagues for the NHL. "We have to look at the sustainability and the success of the team and the brand of hockey fans want to see. The leagues contacted so far wouldn't draw enough fans to make a Cranbrook team financially viable, Pratt insisted.
Despite the difficulty the city has been having recruiting such a team, Pratt said flatly there will be a replacement team for the ICE in Western Financial Place for the 1920 -21 season. "Hopefully it's going to be a team that warrants playing in there. (Western Financial Place) That's our goal."
Gerry Warner is a retired journalist who always tries to tell both sides of the story even if it takes two stories or columns sometimes.
---
Article Share
---