Home » Cranbrook RCMP Report
Posted: October 22, 2018
Cranbrook RCMP Report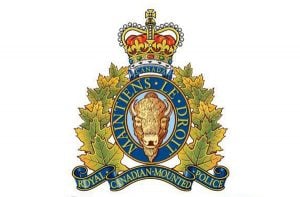 By S/Sgt. Hector Lee
The following is a synopsis of calls reported to Cranbrook RCMP for the period between 6 a.m. Oct. 15 to Oct. 22, at 6 a.m.
Calls for Service: 143
Two impaired driving: alcohol.
Three collisions in the city: A pedestrian struck, minor injury; two-vehicle collision downtown, minor injury; and single-vehicle accident resulted in driver being given an immediate roadside prohibition for impaired driving.
Three collisions outside the city: Two incidents involved collisions with wildlife. And on October 17, in the late afternoon, RCMP responded to a two-vehicle head on collision with injuries to both drivers. The injuries were non-life threatening and one driver being investigated for impaired driving.
Nine driving complaints: Three in the city and six outside the city.
Two hit and runs: A hit and run to a parked vehicle at the KNC parking lot; hit and run to parked vehicle in front of the Service BC Building.
Five assaults: Three domestic assaults and two assault Peace Officer; no injuries to officers or assailants.
Seven Mental Health Act related calls: One assist East Kootenay Regional Hospital.
Six thefts.
One shoplifting.
One theft from auto: Luggage and clothing stolen from unlocked, un-attended vehicle.
Four thefts other: Police equipment (a spike belt) was taken after it was deployed during the apprehension of two suspects in a stolen vehicle last week; theft of phone and wallet from a party; numerous animal antlers taken from a yard; cell phone stolen from local establishment.
Seven damage to property: Including a mailbox; damage to three houses from paintball; a vehicle damaged while parked on highway; a vehicle damaged while parked on city street.
Two drug seizures: crystal meth and cocaine.
10 false alarms and false 911 calls.
– S /Sgt. Hector Lee is Cranbrook RCMP Detachment commander
---
Article Share
---