Home » Cranbrook RCMP Report
Posted: July 25, 2017
Cranbrook RCMP Report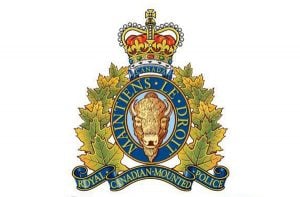 By S/Sgt. Hector Lee
The following is a synopsis of calls received by Cranbrook RCMP for the week (from 6 a.m.) July 17 to 6 a.m., July 24.
Police handled 173 calls for service throughout this week.
Among the calls police handled…
One impaired driver.
11 collisions: Five in town; six outside of town with four involving wildlife. All collisions resulted either a non-fatal injury and/or damage to vehicles.
Two hit and run – suspects identified, both still under investigation.
Five Mental Health Act calls – one apprehended/ one assist East Kootenay Regional Hospital.
Four assault complaints: Two incidents at a local establishment where victims were not cooperative; one incident between family, and another incident between parties known to each other.
Nine thefts reported including two shoplifting. There were five other thefts including another theft of two paddle boards JimSmith Lake area; theft of tent from behind Ashley Furniture; theft of purse in Wardner where male worked on a roof vent and asked for a glass of water then left with the homeowner's purse; theft of a laptop from a business; theft of cell phone at the mall.
One report of bike theft: A black and gold Kona Minxy Women's 10 speed stolen off a back of a travel trailer while parked at a business.
One break and enter to business: It appears an attempt was made at Mini Mart at 2nd St N and Victoria Ave – front door smashed but suspect(s) unable to gain entry.
Three reports of property damage: damage to vehicle/ damage to Mt Baker Secondary School/ graffiti at the old mine building in Moyie.
One drug seizure – marijuana.
19 false alarms/ false 911 complaints.
– S/Sgt. Hector Lee is Cranbrook RCMP Detachment Commander
---
Article Share
---