Home » Cranbrook RCMP Report
Posted: August 15, 2017
Cranbrook RCMP Report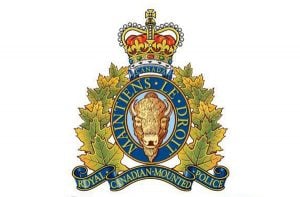 By S/Sgt. Hector Lee
The following is a synopsis of calls received by Cranbrook RCMP for the week (from 6 a.m.) August 7 to 6 a.m., August 14.
Police handled 179 calls for service throughout this week.
Among the calls police handled…
Three impaired drivers – two alcohol/ one drugs.
11 collisions – Seven in town , four outside of town. All collisions but one resulted either a non-fatal injury and/or damage to vehicles. There was a fatal motorcycle crash on August 12 on the Jaffray Baynes Lake Road.
Two hit and runs – suspect identified in one of the hit and runs.
Four Mental Health Act calls – one apprehended/ one assist East Kootenay Regional Hospital.
Three assault complaints: all three domestic in nature and all resulting in charges being recommended.
23 thefts reported: 10 shoplifting; one stolen motor vehicle – a 2014 black Dodge Ram was stolen from Tie Lake area; nine thefts from motor vehicle. In almost every case the vehicles were unlocked. Loose change, wallets/purses stolen.
One other theft: cooler from a travel trailer, again unlocked.
Two reports of bike theft: BMX bikes not locked up and stolen out of yards.
Two break and enters to residence: One report is a tenancy issue and not a break and entry. The other is still under investigation.
One report of property damage: occurred at a local apartment complex. Suspect identified.
One drug seizure – crystal meth.
13 false alarms/ false 911 complaints.
– S/Sgt. Hector Lee is Cranbrook RCMP Detachment Commander
---
Article Share
---