Home » Cranbrook RCMP Report
Posted: December 11, 2017
Cranbrook RCMP Report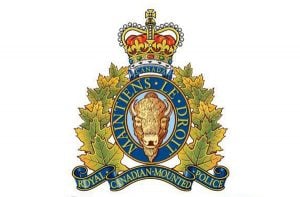 By S/Sgt. Hector Lee
The following is a synopsis of calls received by Cranbrook RCMP for the week (from 6 a.m.) Dec. 4 to 6 a.m., Dec. 11.
Police handled 155 calls for service throughout this week.
Among the calls police handled…
One impaired driver: alcohol.
Five collisions – two in town / three out of town; mostly property damage and/or minor injury.
One hit and run – parking lot hit and run, matter still under investigation.
11 Mental Health Act calls, including four assist East Kootenay Regional Hospital.
Two assault complaints: one domestic in nature charges pending; one assault peace officer (suspect charged).
Seven thefts reported including: four for shoplifting; one theft from a vehicle… nothing taken, suspect rummaged through vehicle; and two other thefts. One from a local hotel that is still under investigation and a theft of money where the victim and suspect are known to each other.
One attempted break and enter to residence: no suspect apprehended.
10 reports of damage to vehicles with five vehicles having tires slashed and the others having a window or mirror broken.
Three drug seizures: Almost three quarters of a pound of marijuana was seized as a result of a traffic stop/ drug investigation. Charges are pending. A small amount of marijuana (separate incident) and heroin (separate incident).
15 false alarms / false 911 complaints.
– S/Sgt. Hector Lee is Cranbrook RCMP Detachment Commander
---
Article Share
---