Home » Cranbrook RCMP Report
Posted: April 23, 2018
Cranbrook RCMP Report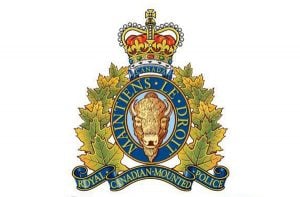 By S/Sgt. Hector Lee
The following is a synopsis of calls received by Cranbrook RCMP for the week (from 6 a.m.) April 16 to 6 a.m., April 23.
Police handled 121 calls for service throughout this week.
Among the calls police handled…
Three impaired driving: (alcohol).
Two collisions in the city: both minor in nature.
Two collisions outside the city: One was a serious rollover in the Jaffray area that is being investigated by East Kootenay Traffic Services. The other was a single vehicle minor accident between a trailer and boulder.
One hit and run: A vehicle hit a parking meter in the area of 8th Ave S and Baker Street; matter is still under investigation
Seven assaults: Two domestic assaults resulting in arrests and pending charges. Five assaults where suspect and victim were known to each other.
Three Mental Health Act related calls.
Four thefts.
One shoplifting.
One theft from auto:  Theft of a Ford truck tailgate from 2100 block of 2nd Street North area.
One theft of auto: Suspect located and arrested and charged for dangerous operation of a vehicle. The arrest was a joint effort between Cranbrook RCMP, Police Dog Service, Kimberly RCMP and East Kootenay Traffic Services.
One theft other: Theft of cash from a backpack at Tamarack Mall.
One break and enter to residence: Nothing stolen, items moved around residence.
Three damage to property: old damage to window of residence/ window broken by neighbour/ tire slashed.
One drug seizure: Cocaine.
Eight false alarms and false 911 calls.
– S/Sgt. Hector Lee is Cranbrook RCMP Detachment Commander
---
Article Share
---