Home » Proposed homeless shelter being hotly debated
Posted: January 31, 2021
Proposed homeless shelter being hotly debated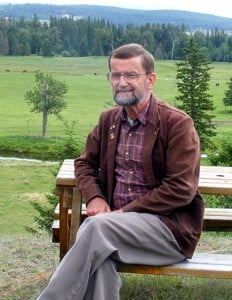 "Perceptions," by Gerry Warner
Op-Ed Commentary
Does Cranbrook need a homeless shelter? Everybody I talk to seems to think so including the Mayor. But speculation is running high about the zoning bylaw hearing Feb. 1 that could make or break the project.
The vote on the zoning change is likely to be close and that may not matter much to those of us sitting in our warm, comfortable homes. But for those living on the streets in the depths of a COVID-19 winter the outcome is something akin to a life-or-death result.
In a country as rich as Canada things shouldn't be that way.
The facility is to be set up in a building at #209 – 16th Ave. next to the Memorial Arena and close to Mt. Baker Secondary School and already houses a bevy of supportive social services for the homeless and others downtown.
The facility would provide 39 beds for men, 10 for women, a dining room, separate bathrooms with showers and secure storage for residents' belongings. The word on the street is that councillors are being lobbied furiously on the project and even claims that if it goes ahead it would result in a major development being cancelled downtown.
Meanwhile Mayor Lee Pratt said he was in favour of a shelter but the location was a concern. "Personally, I'd like to see them build a permanent shelter with proper rooms, proper services and supports in place for people. Putting up a cot and a pony wall between and a safe drug injection site to me doesn't do a lot for them."
Pratt said he hadn't made up his mind yet on the issue and was looking forward to the public hearing to hear what Cranbrook citizens have to say about the facility. "I'm not against helping the homeless in any way. What I want is to make sure the location is right for safety as well as the surrounding homeowners and the community in general."
The building's owner, former Cranbrook MLA (1979-1986) and businessman Terry Segarty, says bringing people in out of the cold is the issue and the location downtown would do just that when it's most needed.
So, when BC Housing asked him if any other rental space was available in the building, Segarty said there was and the two parties agreed on a three-year lease subject to the necessary zoning change.
"I told them I wasn't going to be responsible for throwing anyone out on the street in the dead of winter." And why is he doing this when he might have been able to negotiate a better lease rate on the open market? The reason is personal, Segarty said.
"A couple of years ago I found a person in the park sleeping under a skateboard. He wasn't a drug addict or anything like that, but he was seriously ill and I put him into a trailer I had for a period of time and he eventually passed away. I see these people often and I prefer to call it helping them to get a leg up instead of a handout They are there; and they are people with addiction problems, some with mental illness and some are just down on their luck and fall into a black hole and just need the comfort and time to heal and get back into society."
Segarty said the project is for the community good. "This is an issue that should unite the community and everyone should be on board to help those who can't help themselves for a period of time."
A unanimous vote by council to approve the zoning change and enable the homeless shelter to go forward would be a wonderful way to end the story, he said.
Despite his reservations about the location, Mayor Pratt said he also agrees that the homeless need help rather than prejudice and abuse. "There's a lot of people out there dealing with addictions and mental issues. They're a vulnerable population and they deserve care."
– Gerry Warner is a retired journalist, that in his day did a bit of couch surfing too.
---
Article Share
---