Home » Vision-challenged council makes mercenary decision
Posted: May 9, 2021
Vision-challenged council makes mercenary decision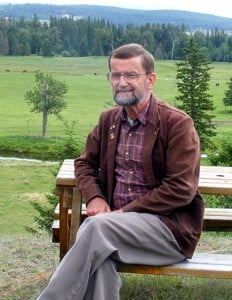 "Perceptions," by Gerry Warner
Op-Ed Commentary
What a shame!
After more than a century of productive service, the City of Cranbrook has taken one of its most successful institutions and revenue producers and casually tossed it aside like so much garbage.
According to local historian Jim Cameron, the Mount Baker RV Campground first appeared in Baker Park in July 1920 when it was proudly called the Cranbrook Municipal Auto Camp by a far-sighted city council that looked into the future and correctly concluded the future was going to be based on rubber tires.
Campers were initially allowed to camp free of charge for the first week and paid a nominal nightly fee after that. Unsurprisingly the auto camp's popularity caught on quickly as it was located just off the downtown business district and across from a garage that provided services and a local entrepreneur who set up entertainment rides for the camper's children.
They were a visionary bunch back in those halcyon days.
By 1924 as many as 30 to 50 vehicles a night were arriving to camp under the trees and the city fathers realized they were on to something. So, in 1925, the "auto camp" was greatly expanded featuring a cook house, four stoves, an office and a "cold shower-bath.
Business boomed says Cameron. "The rates were reasonable, the people friendly and the entire park was neat and tidy." On any given night, licence plates could be seen from around the continent, large auto clubs started to come through and Cranbrook became a major stop on the tourism map of B.C.
In 1929, nearly 20,000 tourists crossed the border at Kingsgate and 2,000 of them stayed at the Cranbrook Auto Camp that summer, Cameron says in his fine two-volume series, "Cranbrook Then and Now."
The park became so popular that in 1930 the city had 10 camper bungalows constructed on the site, and not missing a beat, built a softball field, tennis courts and a children's playground adjacent to the popular campground.
The park became so popular that the Vancouver Province newspaper published an article in 1945 saying: "Cranbrook was a city of attractive stores, beautiful homes and friendly people and boasted a tourist camp that could compare with any civic enterprise of its kind in B.C."
How often do you hear our fair city being praised like that? Not in the 20 or so years that I've lived here.
Then came the cherry on top of the cake, the building of the mammoth Gyro Club Swimming Pool.
The pool, which opened June 5, 1930, used fresh water diverted from Joseph Creek and soon earned plaudits from around the province and across Canada. The eight ft. deep, 125 ft. by 250 ft. pool was like an urban lake complete with a raft, diving boards, an ornamental gyro-shaped fountain, a shallow section for children and even had its own sand beach!
The unique pool literally put Cranbrook on the map and for years was a scene of water-filled joy for thousands of tourists and Cranbrook residents alike, especially children who had something other than screens to play with in those long-lost days.
Unfortunately, the Gyro Club, which raised more than $11,000 to build the pool, made a fatal mistake when it donated it to the City in 1939 with the proviso that it remains free for use by all.
Today we see the fatal result of that decision. Civic officials closed the pool in the early 1960s and filled it with dirt. Now they want to sell the dirt!
That's what the current council is doing with its announcement Jan. 21 that it was closing the Cranbrook RV Tourist Park for good this year and seeking suggestions from the public on what to do with this pricy piece of real estate.
Don't you think this is kind of a sad end to a piece of taxpayer-owned land that has probably provided more unadulterated fun and joy to thousands of Cranbrookians over the years, not to mention all those tourists?
Surely such a mercenary decision should be reversed!
Lead image: Cranbrook's Gyro Club Swimming Pool at Baker Park. Columbia Basin Institute for Regional History photo
Gerry Warner is a retired journalist, who would like to thank Jim Cameron, David Humphrey and the Cranbrook Gyro Club who inspired this article.
---
Article Share
---