Home » A bitter lesson from Wild Rose country
Posted: September 20, 2021
A bitter lesson from Wild Rose country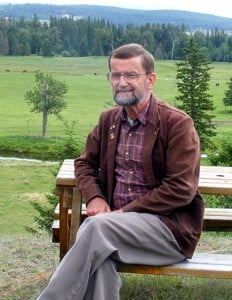 "Perspectives," by Gerry Warner
Op-Ed Commentary
Let Alberta be a lesson to us all – a lesson in what not to do.
On Wednesday (Sept. 15), Alberta Premier Jason Kenney declared a public health emergency in Wild Rose Country. It was an announcement that he was finally giving in on his stubborn stand to defy COVID-19.
"With unvaccinated (COVID-19) patients now overwhelming our hospitals, this is now the only responsible choice that we have," the premier said. "The government's first obligation must be to avoid large numbers of preventable deaths. We must deal with the reality we are facing. We cannot wish it away."
What's more is Kenney did what virtually every politician in the world is loathe to do – he apologized. "I know that we all thought this summer that we could put Covid behind us once and for all. That was certainly my hope and I said that very clearly. It is now clear that we were wrong, and for that I apologize."
You can bet that Kenney, one of the savviest politicians in Canada, would rather lose an arm or a leg than to publicly apologize into the cameras, but he realistically had no other choice. Alberta recorded 24 Covid deaths Wednesday alone. Across the province Wednesday, 877 patients were in hospital with COVID-19, including 218 in ICUs. Alberta now has more than twice as many COVID-19 hospitalization cases as Ontario, despite having a population one-third the size. Ninety-one per cent of ICU patients are not fully vaccinated and Alberta is so short of ICU spaces it's now preparing to ask other provinces if they can use their ICU spaces if its own intensive care units run out.
Acting on the direction of its Chief Medical Officer Dr. Deena Hinshaw, Alberta removed almost all of its COVID-19 containment measures July 1, which Kenney now acknowledges plunged the province into the fourth wave of the virus. But Kenney doesn't apologize for that mistake, saying if he hadn't made the move, it would have plunged the province into non-compliance and dissent.
However, Kenney's many critics say he was simply trying to placate extremist members of his own caucus; many of whom hold anti-mask and anti-vaccine views.
Meanwhile Covid infection rates and deaths are also climbing in B.C. as the fourth wave takes hold. As of Sept 15., the province had 5,791 active Covid cases including 196 new cases in Interior Health, the third highest case toll in the province.
Since the beginning of the pandemic, 1,888 people have died of COVID-19 in B.C.; 27,399 in Canada; 674,000 in the US and 4.6 million world-wide. (Johns Hopkins University statistics). While Covid has killed far less than the estimated 50 million or more killed by the Spanish Flu from 1918 to 1920, including an estimated 50 in Cranbrook, there are still close to 8,000 people-a-day being killed by Covid world-wide (five-a-day in Canada) and if that isn't an unspeakable international tragedy, I don't know what is.
Yet day-by-numbing-day what do we hear in the news? Hear from our friends and see with our own eyes? People refusing to wear masks and many of them spawning lurid conspiracy stories against vaccines in sometimes violent demonstrations on the streets in front of hospitals, city halls and health care workers. How disheartening can it get? Yet, it's said that human beings (homo sapiens) are supposed to be the most intelligent species on our planet.
Well, I sure as hell disagree with that and despair for the future. Hello out there! We're living in a pandemic world now and if we don't clean up our act pretty soon, we may not carry on as a species much longer.
Maybe it's just as well.
– Gerry Warner is a retired journalist, who's kind of disheartened these days himself.
---
Article Share
---