Home » Boeing air crashes raise many alarms
Posted: November 16, 2019
Boeing air crashes raise many alarms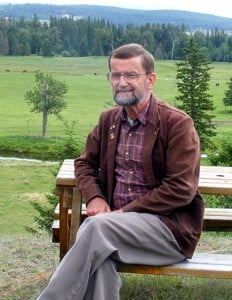 "Perceptions," by Gerry Warner
Op-Ed Commentary
Cranbrook is no stranger to airline tragedy.
On Feb. 11, 1978 a Boeing 737-200 jet flying from Calgary to Cranbrook crashed after avoiding a snowplow on the runway killing 42 people including the pilot and leaving a legacy of unanswered questions and bitterness behind.
Today, Boeing is in the news again as a US Congressional investigation continues into two crashes in less than a year of its new Boeing 737 MAX-8, the re-engineered plane that was supposed to be key to Boeing's future profits, but instead crashed twice killing 346 people including 18 Canadians.
Boeing CEO Dennis Muilenburg began the hearing by apologizing to dozens of family members related to the victims, who held up pictures of loved ones over their heads while Muilenburg ignored them and apologized directly to the committee members. Later, as he was leaving the committee room, one of the family members upbraided him for the way he apologized. "Mr. Muilenburg, when you say you're sorry to someone, you turn to look at them." At this point, Muilenburg finally said directly to the victims' families, "I'm sorry," according to an article in the latest issue of the New Yorker.
But is he? When you look at the facts surrounding the tragedy, you have to wonder.
Consider for instance the long process of converting older Boeing 737s into the updated MAX-8.
A retired Boeing pilot told the company there were problems with the MCAS software that were critical to a safe takeoff and Boeing did little to make this information available to pilots. An alarm sensor that would have warned pilots about the danger of a takeoff  stall was only a safety "option" for purchase on the new MAX-8's and not mandatory for the planes that were called "flying coffins" by Democratic Senator Richard Blumenthal in the tense hearing.
"We've made mistakes," Muilenburg acknowledged. "We got some things wrong. We're improving and we're learning."
But this wasn't good enough for Montana Democratic Senator Jon Tester. "I would walk before I get on a 737 MAX."
And I have to admit as I plan an airline trip to Costa Rica this winter, I share Tester's concern. What if the MAX-8s are cleared to fly again by the Federal Aviation Administration (FAA)? Can you trust the FAA anymore now that it has been criticized by many for delegating much of its regulatory safety authority to the airline manufactures themselves like Boeing. Is that not like leaving the fox in charge of the chickens?
Another thing that really bothers me about Boeing's behaviour during this tragic situation is the fact that it tried to keep its MAX-8s in the air even after the second crash that killed 157 passengers. Then the imperious company tried to say it was the pilots' fault and finally it whined about the "pressure" it was under from its European rival Airbus, which was coming out with a new plane that would be more fuel efficient than Boeing's older 737's.
And I was really floored while attending a Rotary conference in Spokane last spring and was being critical of Boeing during a conversation with a fellow Rotarian from the US. "Well, they were under a lot of pressure," he said. "Under pressure," I bellowed incredulously. "The only real pressure Boeing is under is to put the safety of its passengers and crews before the profits of the company."
At this point, the other Rotarian changed the conversation.
Upon reflection, I still feel this way. So far, Boeing has basically got off scot free for this immense tragedy. The company has yet to be fined. No one has been fired and the company has only offered a limp apology. My feeling is this super rich company which dominates its field should be fined at least a billion dollars and heads should roll.
The obvious head to be severed is Muilenburg's. He's the CEO and good CEOs take responsibility for tragedies like this. It goes with the position and all the money CEOs make.  But I'll go one step further. Muilenburg should also be put on trial on 346 counts of manslaughter and let justice take its course.
As for my flight to Costa Rica this winter, you can bet on one thing. It won't be on a Boeing MAX-8 even if the feeble and less than trustworthy FAA certifies them safe to fly again.
– Gerry Warner is a retired journalist who was never nervous about flying until now.
---
Article Share
---