Home » Canadians will pay the price for dithering on COVID-19
Posted: November 29, 2020
Canadians will pay the price for dithering on COVID-19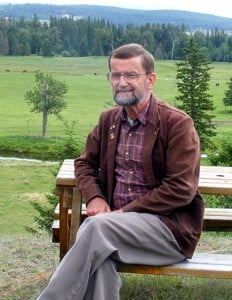 "Perceptions," by Gerry Warner
Op-Ed Commentary
Is it time the government changed its COVID-19 strategy in B.C.? Several ugly incidents in the province this week indicates it is.
In Nelson Friday, a belligerent man started swearing obscenities when a barista offered him a mask to wear at a hotel coffee shop. He was told to leave but stormed back a few minutes later and spat on the hotel's female accountant when she repeated the request. The woman later collapsed and was rushed to the hospital where she was placed in the ICU with an apparent heart attack.
Also, in supposedly laid-back Nelson, the Kootenay Co-op food market was forced to hire a security guard after several incidents of harassment over mask wearing that left some of its staff members in tears.
In Dawson Creek, a Walmart employee was brutally kicked and punched by an irate customer when told to wear a mask in the store and in Vancouver a Home Hardware store put up a sign describing what it called "appalling" disrespect and abuse of staff by patrons that refused to wear masks. Even closer to home in Kimberley, the city's parks manager quit after enduring months of public harassment over closure of park facilities brought on by the COVID-19 pandemic.
No doubt these aren't the only such incidents in the province spawned by COVID-19 and the measures the government has taken to deal with the pandemic. Those measures could be best described as haphazard and inconsistent as witnessed by the spike in COVID cases this week which climbed to 887 infections and 13 deaths on Thursday alone even though mask wearing is now mandatory in almost all indoor public spaces with a $230 fine for breaking the law.
Provincial Public Health Officer Dr. Bonnie Henry looked dejected when she spoke to the media Thursday: "I have no time for people who believe wearing a mask somehow makes them ill or is a sign of a lack of freedom . . . to me it's about respect for our fellow people who are suffering through this with us."
But would the prospect of a $230 fine have stopped any of the incidents above? I doubt it. Would harsher measures work? Maybe, but I'm skeptical about that too as I don't think anything would deter a man so angry, he would spit on a fellow human being over a simple request to put on a mask. So, what do we do?
For starters, I think it's more a case of what we didn't do, namely a rigid lockdown right at the start of the pandemic last spring when numbers were still manageable as the successes of such lockdowns has shown in Australia, New Zealand and China, which in January supplied the world with the genetic sequencing information that made it possible for new vaccines to be developed so quickly.
Rigid lockdowns work. Not so with half-hearted measures and lots of exemptions for holidays, spin classes and hot yoga or motorcycle rallies like the one attended by thousands in the US where the COVID -19 death toll has climbed to 266,000 and counting, the highest death toll in the world. Yes, we've protected our economies to some extent and rightly so as well as our sanity. But don't you think we would have gotten much more protection if we had taken a tough stand against the pandemic right from the beginning?
The curve isn't flattening anymore. It's going almost straight up and no one knows how high.
All we can do now is hope and pray that the vaccines come as quickly as possible and are as effective as the preliminary results indicate. But much more testing is needed to confirm the numbers and Canada is far from first in line to get the millions of vaccines needed and any vaccine that has to be stored at minus 70 C will not be distributed quickly because special equipment is needed to keep the vaccine that cold.
Writing in the Globe and Mail Friday, columnist Andrew Coyne said Prime Minister Trudeau "dithered" before approving Canada's vaccine purchase in August and close to a dozen countries are in line ahead of us now and we lack the capacity to make the vaccine ourselves.
What a time to dither! But have a merry Christmas. If you can?
Lead image: The Kootenay Co-op, left, and the The Adventure Hotel, upper right (yellow building), in downtown Nelson. e-KNOW file photo
---
Article Share
---