Home » Could the political 'experts' be wrong again?
Posted: September 26, 2021
Could the political 'experts' be wrong again?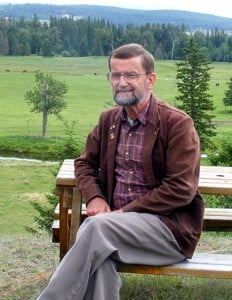 "Perceptions," by Gerry Warner
Op-Ed Commentary
Last Monday's federal election proved nothing. Everyone lost, including the party leaders and the ever-suffering Canadian public, which forked up more than $600 million for Justin Trudeau's cynical ploy to steal a majority after serving less than half a term.
But the alleged experts were dead wrong about Canada's 44th federal election campaign. There was a winner and he won big even though he failed to win his own seat. And in winning, he may have changed the face of Canadian politics for years. Maybe forever. And that change will be for the worst.
The winner? Maxime Bernier, of course, who almost tripled the votes of his ragtag army of malcontents, ne'er-do-wells and neo-fascists, otherwise known as the People's Party of Canada or the PPC. In doing so, Bernier put the rest of Canada on notice that there's a new kid in town, one who won the support of close to a million Canadians and was about to interject a new degree of radicalism in Canadian politics.
And he wasn't above gloating about it on election night. "This is not just a political party. This is a movement. It is an ideological revolution that we are starting now," Bernier told a crowd of rabid supporters at his headquarters in Saskatoon.
And why shouldn't he gloat considering that in two years his extremist party won more votes than the Green Party, which has been trying to win the support of Canadians for well over a decade. According to an analysis by CBC News Labs, vote splitting in Ontario between the Tories and the PPC may have cost the Conservatives up to 24 ridings. And even though the PPC didn't come close to winning any seats itself it may have put an abrupt end to Conservative Party Leader Erin O'Toole's efforts to move his party closer to the centre in yet another failed attempt to win more votes.
"When the next election comes, we will be even better prepared," said Bernier.  'And this time, we will win seats in Parliament."
Some may scoff at this but when you consider we're now living in Covid times it's no secret that many anti-vaxxers threw their support to the upstart PPC adding an ominous new element to its support. And as Canada, and the rest of the world plunges deeper into the fourth wave of the COVID-19 pandemic who knows where this may lead?
Here is Bernier's tweeted message to his fervent supporters: "Trudeau wasted $600 million to win a majority. He didn't. O'Toole ran as a leftist. He did worse than Scheer. The Greens collapsed. The Bloc and the NDP gained little ground. The PPC almost tripled its support. We're the only winners," he tweeted.
Even in our own riding of Kootenay-Columbia the PPC pulled in 7.1 percent of the vote on election night and that result may rise when the final results are counted.
Are you still writing off the PPC? If you are, I'd ask you to consider this. Little more than five years ago a buffoonish tycoon said he wanted to run for the highest political office in the world. People laughed and laughed. Leaders of his own party called him an idiot and worse. But he persevered with his Quixotic obsession and sure enough by the time the smoke and the dust settled Donald J. Trump was in the White House and the world has never been the same.
Are we seeing the emergence of a Canadian Trump? Perish the thought.
– Gerry Warner is a retired journalist, who won several awards in his 40-year journalistic career, and knows how crazy politics can get.
---
Article Share
---