Home » Has Trudeau lost sight of the sun?
Posted: February 9, 2019
Has Trudeau lost sight of the sun?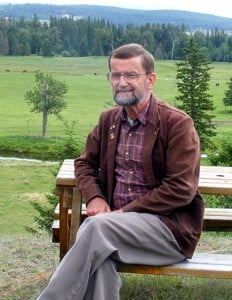 "Perceptions," by Gerry Warner
Op-Ed Commentary
Are those dark clouds gathering over the head of Mr. "Sunny Ways," otherwise known as Prime Minister Justin Trudeau?
Up to now, Trudeau has been a political Pollyanna when it came to scandal. Not a whiff has touched him. But this time it's different because the allegations concern SNC-Lavalin, a giant, multi-national, Quebec construction and engineering firm that does billions in business with the federal government and has faced scandal allegations around the world.
However, the first hint of scandal goes back to Trudeau's cabinet shuffle a six weeks ago when he inexplicably demoted, former Justice Minister Judy Wilson-Raybould, a rising star in cabinet, who was left literally speechless at her demotion and isn't talking yet about the allegations swirling around Trudeau.
It all began with a Globe and Mail story Thursday that claimed some one in the Prime Minister's Office pressured Wilson-Raybould to drop a prosecution against SNC-Lavalin on fraud and corruption charges for its business dealings in Libya. SNC has faced similar allegations in Canada.
However, in the Globe article, Trudeau categorically called the allegation of government pressure "false" and issued a carefully worded press release saying the "Prime Minister's Office did not direct the attorney-general to draw any conclusions on this matter."
That's when the warm poop hit the fan with opposition members seizing on Trudeau's use of the word "direct." When the Prime Minister is in a tight spot, and for that matter any government leader caught with their pants down, they don't "direct" the matter be taken care of. They get an underling to do the dirty work while keeping their own hands clean. That's the way political scandals have been handled since Plato's republic and Lord knows we've seen it enough times in B.C.
Trust me. For the first time since he became Conservative Opposition Leader, Andrew Scheer is actually being listened to and it's raised his profile immensely.
"We have heard the prime minister's very carefully scripted legalistic answer," he said in question period. "But the question is, did anyone in the Prime Minister's Office at any time communicate with anyone in the former attorney general's office on the matter of the criminal prosecution of SNC-Lavalin — yes or no?"
NDP parliamentary leader Guy Caron was firing missiles too. "SNC-Lavalin illegally gave more than $110,000 to the Liberal Party and its (riding) associations. Today, SNC-Lavalin needs a helping hand because they are in trouble," Caron said, adding the company had lobbied the government more than 50 times in the past two years.
Consider also the optics of this scandal. Judy Wilson-Raybould, is the daughter of Bill Wilson, one of B.C.'s most respected aboriginal leaders. She got her law degree in 2000, was commissioner of the BC Treaty Commission for seven years and was elected Regional Chief of the BC Assembly of First Nations in 2009 where she focused on reconciliation between First Nations and the province of B.C. and fought for the cause of aboriginal government. And she's a woman.
I don't want to get too far into gender politics but hasn't Trudeau called himself a "feminist" from the get-go? Hasn't Trudeau also said from the get-go that the plight of Canada's aboriginal people was one of his most important political causes?
"We have been working hard, in partnership with other orders of government, and with indigenous leaders in Canada, to correct past injustices and bring about a better quality of life for Indigenous Peoples in Canada," he said in a speech to the United Nations.
And now this.
He shuffles his cabinet and humiliates one of his star ministers in a demotion that nobody could understand until the Globe and Mail, a print publication I hasten to remind you, breaks the biggest political story of the past several years and all Trudeau can say is he didn't "direct" the unsavoury action.
This sounds a lot more like black clouds than sunny ways to me.
– Gerry Warner is a retired journalist, who has shaken the hand of both Trudeaus in his years as an ink-stained wretch of the fourth estate and found Pierre's grip firmer.
---
Article Share
---