Home » Hockey Canadian style is a mixed blessing
Posted: September 14, 2019
Hockey Canadian style is a mixed blessing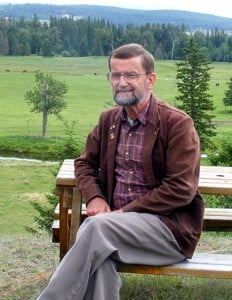 "Perceptions," by Gerry Warner
Op-Ed Commentary
Summer is departing. There's a nip of autumn in the air and across Canada thoughts are turning to what matters most for many Canadians. Another season of hockey. And life is good.
Right?
If you're nodding your head in agreement you might want to reconsider in light of events in Lethbridge last week where a hockey tournament of 10-year-olds degenerated into an ugly melee after one of the youngsters whacked the referee twice with his stick, the referee shoved the child to the ice, five male parents went over the boards after the referee, punches flew and one parent left the brawl holding his head.
No kidding! It was all caught on a cell phone video. Two of the parents have been charged with assault and in the aftermath of the fracas recriminations are flying in all directions.
"Actions like this have no place in our game," according to a statement released by High Performance Hockey, sponsors of the three-on-three tournament, according to a story in the National Post. "The Quest for the Cup Tournament is an opportunity for players to enjoy the game of hockey with their friends," said High Performance Hockey in an ironic press release.
"Enjoy the game." Really! This is how we "enjoy" the game. And all of this in September before any ponds are frozen, the leaves are still on the trees and the children barely back in school. Give your head a shake Mr. and Mrs. Canada. Hockey is a winter sport and no "sport" should feature the ugliness that took place in Lethbridge last week regardless of the season.
Personally, I became disenchanted with Canadian hockey years ago. In my youth, I loved the game. Rocket Richard, Jean Beliveau and Johnny Bower were heroes of mine as were the Trail Smoke Eaters, the twice World Amateur Champions that did us proud. But as the years rolled by, I grew less enamoured with the game as body checks became "hits," fights drew the loudest cheers, skills were sacrificed for brawn and the fastest game in the world evolved into something more like rugby on ice.
"Rock 'em, sock 'em," Don Cherry became the face of Canadian hockey while NHL President Gary Bettman became the banker, making millionaires out of players and club owners and corrupting the game completely. And what was the result of this?
Hockey parents, eyes glued to Hockey Night in Canada – though it's more likely Hockey Night in the US now – but whatever the case parents with dollar signs in their eyes started to see their own hockey-playing children as tickets to wealth they never before could imagine. And children, of course, are children and they become imbued with the glittering myth of hockey fame and fortune and would do anything to please mom and dad.
Fernie best-selling author Angie Abdou catches the fantasy well in her recent book "Home Ice: Reflections of a Reluctant Hockey Mom," with her vivid picture of  the Canadian hockey culture where children go to "Hockey School" in the dog days of summer, get up at five a.m. in the winter to practice and play games and travel hundreds of miles to play in endless tournaments and are taught that winning is everything and no sacrifice is to great for the Holy Grail of an NHL career and all the riches that flow from that.
Some other things flow from that too; broken dreams. Because only a tiny fraction of minor hockey players ever make it to the NHL and along the way there are injuries, concussions, and in the case of more talented players, the loneliness of leaving home at the tender age of 17 or 18 to play hockey in a strange town where they have billets instead of parents and under excruciating pressure to perform to make it to the 'bigs' and justify their agonizing dreams and their parents' unrealistic expectations of fame and fortune that comes with a child playing in the NHL
Of course the downside of a NHL career is given short shrift by parents and children alike – injuries, concussions, addiction to pain killers, loss of educational opportunities and loss of youth itself and being allowed to grow up at one's own pace and evolve into adulthood naturally instead of being forced into it.
Let's be honest. Becoming a hockey millionaire at 21 is as much a challenge as it is an opportunity. Some gifted kids can handle it. Many can't. As for what it does to parents, you saw what happened in Lethbridge last week.
All Canadians should be ashamed of that. And it's happened as well in many other Canadian towns and cities.
Gerry Warner is a retired journalist who played one year of minor hockey and very quickly realized he didn't have the talent for a hockey career.
---
Article Share
---