Home » It's important to know all the COVID-19 numbers
Posted: April 18, 2021
It's important to know all the COVID-19 numbers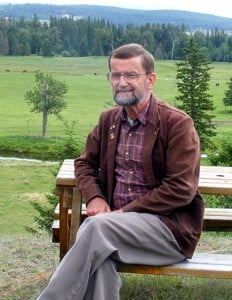 "Perceptions," by Gerry Warner
Op-Ed Commentary
Appearing below is a letter I've written to Dr. Bonnie Henry. I wrote the letter because I believe our community and the communities surrounding us are being denied critical information about the COVID-19 pandemic.
I'll explain why I wrote the letter after you've had the opportunity to read it.
Dr. Bonnie Henry
BC Provincial Health Officer
Dear Dr. Henry:
On behalf of the people of Cranbrook, B.C., I'm writing to find out the number of COVID -19 deaths that have occurred at the East Kootenay Regional Hospital, which treats patients in Cranbrook, Kimberley and other East Kootenay communities.
Under the Public Health Act of BC, your responsibilities include providing "independent advice" to the BC public on health matters and "recommending actions to improve health and wellness in BC." In light of these responsibilities, I believe you have a duty to inform the people of the East Kootenay how many people have died from COVID-19 since the pandemic began in March 2020.
If the public knew how many COVID-19 deaths have occurred here, or if any deaths have occurred here, people could better evaluate the harsh control protocols being taken. If deaths are occurring, it would justify the even harsher control measures taken recently, such as closing restaurants and pubs. But if there have been no deaths in the East Kootenay and a low infection rate compared to other B.C. health regions, it would point to the East Kootenay being considered for "bubble" status as is the case in other areas in Canada.
In a democratic country, we have the absolute right to know how many people are dying in our own community. So does every other community in the province and all of Canada for that matter. So, I ask you Dr. Henry to do the right thing and provide us with this critical information. (End letter)
The main reason I wrote this letter is that the province only releases Covid death toll numbers on a provincial or health region basis and not community by community as they should. As a result, we know that as of April 10 there have been 1,524 Covid deaths in B.C. but we don't know how many of these deaths have occurred in Cranbrook, Kimberley or anywhere else in B.C.
Covid infection case numbers are given for individual communities, but the important thing to keep in mind here is that the great majority of the patients in these cases – close to 98% –will recover and get on with their lives. In other words, the only number that truly measures the magnitude of the Covid pandemic is the death toll and we're not being told that on a community basis and that's absolutely wrong.
Consequently, the rumour mill cranks up and you hear all kinds of stories from no Covid deaths in our communities to who knows how many.
What's going on here? Don't the authorities trust us? They know the death toll in our communities, or if there even is a death toll, but they're not telling us. What kind of democracy is this?
One can only conclude they don't trust us.
Then they turn around and impose all kinds of onerous regulations on us and we have to grin and bear it. Maybe the regulations are justified. Maybe they're not. But how are we to know if they won't give us the information? Ignorance is not bliss in this situation and we deserve to know more than the government is telling us. How are we to make an informed decision on whether its policies are correct if we don't have this critical information?
I guess we should be glad that Big Brother is watching us.
– Gerry Warner is a retired journalist, who believes numbers say a lot when you're given all the numbers.
---
Article Share
---