Home » Not even COVID-19 can destroy the spirit of Christmas
Posted: December 20, 2020
Not even COVID-19 can destroy the spirit of Christmas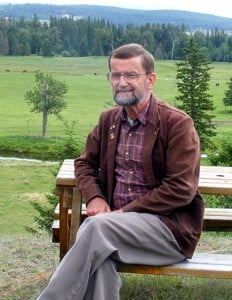 "Perceptions," by Gerry Warner
Op-Ed Commentary
It was a week before Christmas and as the famous poem says, "and all through the house . . . " a spirit of gloom pervaded and it had nothing to do with "even a mouse."
No, it was far different than that. It was a veritable witch's brew of pain, anger, and sheer boredom as the suffocating weight of COVID-19 enveloped me like a lead blanket as I'm sure it has many   of you. Yes, the vaccine announcement was wonderful news, but the rigid COVID-19 protocols remain and no one knows for how long.
Making matters even worse was the fact that my good wife and I were supposed to be in sunny Australia for Christmas visiting our son, a newly minted emergency physician, who spends his days saving lives and stitching broken bodies back together and when the shift is over often has time for the beach. But not with his mom and dad. Not this year after COVID cancelled our Aussie vacation.
So, what do you do to break the monotony of a vacation gone awry and the most festive event of the year being "celebrated" inside a virtual bubble? Do some volunteering, I thought as I usually do over Christmas only this year there was time to do a lot more. So, I signed up for two stints of bell ringing for the Salvation Army Kettle Campaign, something the Sally Ann has done forever. If raising money for the Sally Ann doesn't cheer you up then nothing will, I thought in a desperate attempt to raise my Christmas spirit.
And that it did, sort of.
Try standing for two hours straight ringing your bracelet of bells and wishing everyone a "Merry Christmas" as they beetle by you with dollar signs in their eyes and most of those dollars are being spent on something other than helping the poor and needy and those down on their luck because of COVID. I can also tell you that you're more likely to get donations from women than men and the older people are the more likely they are to donate. Call it Donations 101 and you learn it very quickly as you ring those noisy, silver bells. And your feet hurt and your back aches but you keep telling yourself it's for a good cause. And it is, darn it!
Okay, okay, I know I'm sounding a bit whiny and normally I'm not a whiner. But I have to say my whining evaporated in front of Walmart where I met the Santa Claus of the Kootenays.
It happened like this.
Many people toss change – loonies and toonies – into the Sally Ann bucket that ironically looks like a plastic "bubble" in COVID times. But many also throw bills in – mainly five and ten dollar bills  – and the odd $20 bill, which is generally the biggest you get and something to be proud of. So you can imagine my surprise when a gentleman in his early 60s or so tossed an orange $100 bill into my Sally Ann kettle. You could have heard my "Merry Christmas" to this generous gentleman at both ends of the Strip. I've seldom even seen $100 bills. And Walmart was matching every dollar donated that day.
The C-note certainly raised my spirits which as mentioned earlier had been lagging up to this point. So, can you imagine the cartwheel my heart did when the generous gentleman came back about 20 minutes later and tossed another C-note into my bulging kettle. Journalists, even retired ones like me, are always curious so I asked the super generous gentleman why. He didn't say a lot but the gist of the story was this. Way back in the 1950s, the gentlemen lost both his uncle and his father in boating accidents, one near Prince Rupert and the other in Kootenay Lake.
"I've never forgotten how well the Salvation Army treated us in both cases," he said, adding not much help was coming from elsewhere. He said more, of course, but I wasn't taking notes. However, he made it clear that this wasn't the first time he showed his appreciation to one of the most venerable relief organizations in the world.
And if a story like this doesn't warm your heart this COVID Christmas, I don't know what will.
SalvationArmy.ca photo
– Gerry Warner is retired journalist, who's working hard at getting back his spirit of Christmas.
---
Article Share
---