Home » One major issue to be considered in the B.C. election
Posted: October 18, 2020
One major issue to be considered in the B.C. election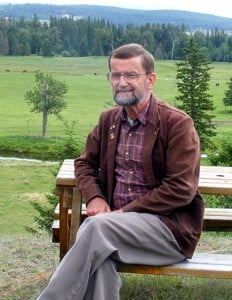 "Perceptions," by Gerry Warner
Op-Ed Commentary
So, another B.C. election has rolled around and the biggest question to be answered is can the NDP find yet another way to snatch defeat from the jaws of victory.
Don't count them out. They've done it before, but this time it feels different. John Horgan's government has survived three years in a shaky coalition or alliance – call it what you will – with the Greens and he's come out smelling like the proverbial rose.
Except for one thing.
Few in B.C. really wanted this snap election, even some among the NDP. What kind of a leader calls an election in the middle of a pandemic, which is growing stronger again even as I write? The answer, of course, is John Horgan, the man who was first elected in 2005 and had a relatively undistinguished political career until he was acclaimed NDP leader in 2014 in a leadership "race" in which he was the only candidate. NDP fortunes were so low at the time that no one else wanted the job. It wasn't an auspicious start for the man who became premier.
But fate and Horgan's own perseverance made the difference. When he led his party against the Liberals in 2017 the NDP actually lost by two seats to then Premier Christy Clark, who tried to form a much-reduced government but was defeated in her Throne Speech.
It was then that Horgan showed the kind of political operative he was, forming an alliance with the fledgling Green Party that won only three seats but when combined with the NDP gave the NDP/Green alliance (coalition) a one-seat advantage over the Liberals. The rest as they say is history.
Horgan and the Greens went on to forge a written Confidence and Supply Agreement in which the Greens agreed to support the minority NDP government for four years. But Horgan broke that agreement when he called the election in the midst of the COVID-19 pandemic. So again, we must ask what kind of a political leader would do a thing like that?
The answer is – well – complicated.
Putting partisan politics aside – never an easy task in polarized B.C. – Horgan provided the province with three years of solid, competent  government in which he never once fell on his face and kept a steady hand on the wheel successfully juggling such hot button issues as pipelines, COVID-19, climate change and the Site C dam which Horgan himself had once supported. Horgan's personal popularity soared. Pundits called him the most popular premier in Canada. What better time to go to the polls?
Ah yes, but there was that minor matter of the signed agreement with the Greens. Didn't it stand for something? Apparently not in the cutthroat world of politics, when you have an election to win. Was this fair? No. Does it give the NDP a big advantage in a snap election? Yes. Is this indiscretion forgivable? Well, that will be for the voters to decide. I think in fairness to Horgan it could also be argued that the Greens broke or violated their agreement with the NDP when former Green leader Andrew Weaver quit the party and sat as an independent thereby making the NDP's grip on power even more precarious.
So, there you have it in the context in which this election is being held. The candidates all put on strong showings in the televised debate this week, especially Green Leader Sonia Furstenau, who has only been leader a matter of weeks. And they all conducted themselves in a professional manner which made the presidential debates down south look sick.
Now, all you have to do, is get out and vote.
– Gerry Warner is a retired journalist, who has endured many B.C. elections.
---
Article Share
---