Home » The more things change they hardly change at all
Posted: September 6, 2020
The more things change they hardly change at all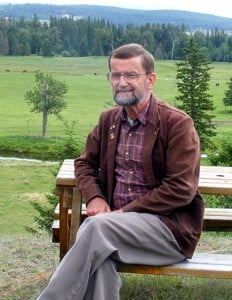 "Perceptions," by Gerry Warner
Op-Ed Commentary
They say the only constant in life is change and after a recent trip to Vancouver I have to say I agree.
Years ago, the lack of roads was such that going to Vancouver was a two-day trip from Cranbrook and most Cranbrookians went instead to Calgary or Spokane to play in the big city. Now, depending on how fast you drive, you can easily make it to Lotus Land in 10 or 12 hours.
As for play, that has changed too. In the 1960s when I went to university, I sometimes visited Wreck Beach near UBC where the more uninhibited types were known to doff their clothes and – horror of horrors – sunbathe in the nude. The police sometimes made a half-hearted effort to stop the practice but the nudity continued though it was strictly verboten on any other Vancouver beach.
But today that's no longer the case as I found out on a visit to Stanley Park and found myself at Third Beach along the Stanley Park Sea Wall, my favourite beach in my university days. There I was minding my own business thinking higher thoughts about the state of the world when I looked around and suddenly realized that you don't need to go to Wreck Beach anymore.
Yes, nudity – vice or virtue depending on your point of view – has spread to my favourite Vancouver beach. Very discreet mind you. Women only removing their tops and keeping their bikini bottoms on while catching Ol' Sol's rays from the heavens and no doubt thinking higher thoughts. And ladies, I'm sure you won't be surprised when I tell you that I didn't see any men joining the nudity craze. (Speedos don't count) Maybe the men were also lost in higher thoughts?
And that wasn't my only surprise in Stanley Park.
The Sea Wall path, if you can call hard pavement, a "path," has been almost completely taken over by cyclists, rollerbladers and skateboarders as wary pedestrians try to weave their way through the fast-moving crowd.
And if you walk the actual verdant trails in the deep rainforest of the park, you encounter the mountain biker crowd on their sleek, multi-thousand-dollar machines careening along the trails and you better step carefully though I must say the mountain-bike cyclists are always very polite shouting a big "thank you" as you step aside to let them blast by.
As I dodged the mountain-bikers, I headed towards the Stanley Park Aquarium to see all the marine creatures that I enjoyed watching so much in my youth. Imagine my surprise when I got to the entrance and was told they don't accept cash anymore and you have to make a reservation on-line to be admitted. What a disappointment!
Then in my slowly thinking analog brain I had an idea. Could I make an on-line "reservation" on the spot with my cell phone? But then it occurred to my slow-thinking, curmudgeonly brain that I'm the proud owner of a flip-top cell phone and I can't go on-line. Bye, bye aquarium.
Oh well, somewhat chagrined, I walked over to the Vancouver Rowing Club overlooking Coal Harbour, which has a wonderful view of the Vancouver skyline and all the gleaming new towers downtown. As it turned out one of them seemed to be taller than the rest and I found out later that it was the 63-storey Trump Tower, a twisting, triangular, cobalt-blue tower designed by famed Vancouver architect Arthur Erickson.
What a beautiful building, I thought. Then a day later it was announced in the news that TA Hotel Management Limited Partnership, the owners of the Trump Hotel portion of the tower, had declared bankruptcy.
Some things never change, eh!
– Gerry Warner is a retired journalist and he didn't make any of this up. Honestly.
---
Article Share
---