Home » Tragedy and irony as massive fires burn in Australia
Posted: January 4, 2020
Tragedy and irony as massive fires burn in Australia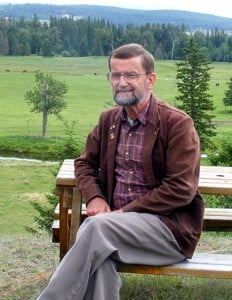 "Perceptions," by Gerry Warner
Op-Ed Commentary
Is Australia the canary in the coal mine?
This question is hard to ignore as catastrophic bush fires continue to sweep the eastern side of the island-continent destroying everything in their path including homes, buildings, farmland and coastal resorts where people have fled to the beaches to save themselves from the searing flames. Thousands more have been evacuated and lost everything they own.
The death toll so far stands at 17 but undoubtably is going to climb higher as temperatures continue to soar above 40 C (104 F) peaking at 42 C (107 F) in late December with acrid smoke choking Australia's major cities. Wildlife has been incinerated by the thousands including kangaroos and Koala bears which have been seen fleeing into people's yards and homes to escape the scorching heat and flames.
The scale of these fires is staggering, twice the size of the Amazon Basin fires last summer and four times the size of the California blazes that killed more than 100 people and it's only early summer in the land Down Under. People fear the worst is yet to come and this has set off an acrimonious debate among Australia's political class over whether climate change has a role the conflagration.
Deputy Australian Prime Minister Michael McCormack ignited the debate by commenting only "raving inner-city lefties" believed climate change was a cause. Australian Prime Minister Scott Morrison hurried back from a vacation in India to tour the volunteer fire lines, but many refused to shake his hand saying his government hadn't done enough to prepare for the annual blazes.
But getting back to canaries, which suddenly keel over in coal mines when there's a danger of coal dust exploding, are these ghastly Australian fires a dire warning of what's to come elsewhere in our rapidly warming world? Surely one would be whistling in the graveyard not to think so!
Almost the entire world scientific community supports the climate change hypothesis and it has the data and records to prove it. Climate change deniers are often Christian evangelicals, even though the Bible warns them of such an event in Revelations. Other deniers tend to be of limited education, or well educated but rigidly conservative and hostile to change or heavily vested in the fossil fuel industry and other industries dependent on the energy fossil fuels provide.
Others, like the deputy prime minister, see anything they disagree with as some kind of Marxist, left-wing conspiracy to upset the status quo that has benefited them so much along with the top one per cent.
It's a conundrum. The speed with which climate change seems to be happening is hard to fathom. I'm skeptical myself that the world we've known all our lives could come to grief so fast. But then I recall our own wildfire storms in 2017 and 2018, the worst fire years in B.C. history preceded by the giant Lamb Creek fire in 2003 which threatened Cranbrook. I don't think I'm the only one in this neck of the woods wondering what the fire season will be like this year. Will we be smothered by a shroud of smoke again?
Al Gore, the man who came within a hair of being president, called climate change an "inconvenient truth" and was burned in effigy (no pun intended) by climate change deniers for saying  so. The same deniers that would explain the fires consuming Australia now as some kind of a leftist plot. President Donald Trump has called climate change a "hoax" and rolled back regulations on greenhouse gas emissions and withdrew the US from the 2016 Paris Climate Treaty. Well guess who is the third biggest coal-producing country in the world? Australia, only behind China and the US. What deadly irony!
Coal burning puts more carbon in the atmosphere than anything else done by industry and scientific data says carbon is the single biggest pollutant causing climate change. Surely there's a message in this for the once-sunny land Down Under.
And a message for the rest of us.
Gerry Warner is a retired journalist and a retired volunteer forest firefighter. He feels for all Australians affected by the cataclysmic blazes.
---
Article Share
---