Home » Trudeau surprises us again
Posted: July 12, 2020
Trudeau surprises us again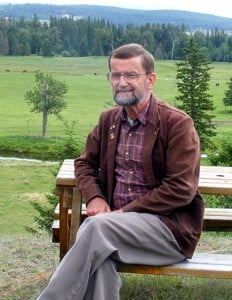 "Perceptions," by Gerry Warner
It's too bad that Justin Trudeau never took up baseball. If he had, he would have understood that three strikes mean you're out. And in the wake of the WE scandal, that's exactly what Trudeau is facing now – striking out.
Does our loquacious leader have a political death wish or what?
He's now being investigated by the Parliamentary Ethics Committee for the third time. No other Canadian prime minister has been investigated more than once. He barely  managed to squeeze his way out of the two previous scandals – the Agha Khan junket and the SNC Lavalin affair – and now he's facing conflict of interest allegations that his government awarded a contract just short of a billion dollars to WE Charity, a student and youth charitable organization that has had close ties to the Trudeau family for years.
How close? Trudeau has made several personal appearances at WE events over the years as has members of his family including his mother Margaret, his brother Alexandre (Sacha) and even his wife Sophie Gregoire Trudeau. What's wrong with that you say. The organization does good work with students and young people and that's certainly true. But there's more. Much more.
First of all the lucrative contract was sole-sourced and did not go out for competitive bidding, which is the normal practice for all government contracts except for special circumstances such as an urgent deadline or lack of contractors capable of doing the work which was manifestly not the case in this instance. But not only was the contract sole-sourced, Trudeau didn't recuse himself from the decision when the contract came up for cabinet discussion. This in itself is at least a minor scandal or indiscretion which reflects badly on headstrong Justin and his cabinet of cloying puppets.
However, that alone would not have been enough to cause the wheels to fall off the bus even considering the two previous scandals.
But then came the bombshell admission from WE that not only had Trudeau family members participated in WE events, they got paid to participate to the tune of more than  $300,000 tax payer dollars. This after an earlier WE statement specifically denying Trudeau's family members had been paid for their WE appearances and made their appearances "voluntarily."
That's when Pinocchio's nose exploded and the bus lost its wheels!
Veteran MP Charlie Angus, ethics critic for the NDP, called Trudeau's latest scandal "very disturbing" and accused the PM of "effectively lying to Canadians" and wondered aloud why Trudeau's advisors hadn't advised him of the conflict allegations that were sure to follow because of his family members' involvement  with WE.
"It's one of the dumber scandals we've ever seen in Ottawa," Angus said. According to a National Post story July 10, Margaret Trudeau received $312,000 for speaking at 28 WE events since 2016. Trudeau's brother Alexandre received $40,000 for WE engagements in 2016 and 2017 and Trudeau's wife Sophie received $1,400 for speaking to a WE audience in 2012.
Conservative MP Pierre Poilievre demanded an emergency debate of Parliament to deal with the scandal.
"The prime minister personally intervened to direct a billion-dollar program to a group that had paid his family almost $300K. Not in Venezuela. Not in Zimbabwe. In Canada," he said according to a story in the New York Times.
The very fact that a Canadian political scandal merited mention in the august New York Times, one of the foremost newspapers of record in the world, speaks volumes about the enormity of the scandal which Conservatives say should be the subject of a criminal investigation.
Many are also wondering why an organization like WE was handing out scholarships worth up to $5,000 to students who were supposed to be "volunteers."
Some Opposition MPs are calling for Trudeau to step aside and appoint an interim prime minister until the questions swirling around the WE scandal are fully investigated while others say WE didn't have the capacity to properly administer a billion-dollar program to begin with.
Ottawa has since cancelled the WE contract and will run the program itself and the federal Ethics Commissioner has opened an investigation into the process awarding the contract which Trudeau said was "transparent and open."
Perhaps that's what our hirsute prime minister means by "sunny ways."
Gerry Warner is a retired journalist, who thought he'd seen it all, but now knows better.
---
Article Share
---