Home » Trudeau's character is the issue in unneeded election
Posted: August 15, 2021
Trudeau's character is the issue in unneeded election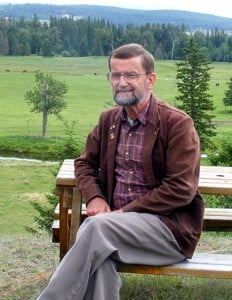 "Perspectives," by Gerry Warner
Op-Ed Commentary
Unneeded and unwanted. And maybe a little dangerous too.
What better way to describe the shortest election campaign in Canadian history; only 36 days. I'd call that a blessing in disguise because there's no overwhelming reason for going to the polls now in the middle of a worldwide pandemic entering its fourth wave.
Will an election stop the pandemic in its tracks? Not likely with the Delta Variant surging in Canada and around the world. And what about the variant after Delta? You can bet there will be another as that's the history with pandemics from time immemorial. Calling elections doesn't stop a virus. Perhaps Trudeau didn't think of that when he called us to the polls.
No, I think our Prime Minister had other things on his mind when he visited the Governor General Sunday triggering another electoral horse race after only two years. He's hoping to get a majority this time out and he just might get one with the federal Conservatives still spinning their wheels with a less than inspiring new leader, an NDP leader of minority ethnicity, which shouldn't matter, but probably will and a Green Party leader presiding over a party currently in cosmic disarray. If you were to call Trudeau's decision to pull the trigger opportunistic, you'd be guilty of gross under-exaggeration!
Yes, this member of the Laurentian elite knows how to kick opponents when they're down and he's making full use of it. That's politics. You play to win because second place isn't good enough.
Given all this, the question becomes, does Trudeau deserve to win?
In my opinion no, which you can accept or flush down the toilet. But I offer my opinion with great trepidation because the circumstances we're in now are more than a little unique. An election in the middle of a pandemic? Not good. And those who say Trudeau and his party should be rejected for that alone won't get an argument from me. But, of course, there are issues beyond the pandemic and they must be considered too.
In politics, I consider a candidate's character before party, ideology, or anything else. On this basis, I find Justin Trudeau's character wanting to say the least.
In a few words, I would call him glib, superficial, and untrustworthy. An arch-dissembler, his vanity knows no bounds whether it's preening in robes in India or claiming he was too young and inexperienced to understand what a grave insult blackface is to people of colour. He comes across as someone incredibly privileged and naïve for a person his age or a cunning clown who loves to emote and deceive. Sorry, but that's how I see him.
Then there's his record. He destroyed the political career of Canada's first aboriginal justice minister Jody Wilson-Raybould by trying to cover up the SNC-Lavalin scandal and lost the trust of First Nation people across Canada and many non-aboriginal Canadians too.
He didn't seriously fight Donald Trump's specious extradition demand of Huawei executive Meng Wanzhou resulting in two Canadians being jailed in China indefinitely. Then there was the WE conflict of interest scandal where it was revealed that Trudeau's mother Margaret and brother Sasha were paid thousands of dollars in appearance fees for speaking at the disgraced charity's events.
Also, his broken promise that all First Nations would have pure water to drink by the end of his second term. Meanwhile, some 52 boil water advisories remain on band lands.
Feminists and many other Canadians gritted their teeth while Trudeau refused to order a cleanup of the sexist culture of the Canadian Military Forces' leadership. And then there was the toxic leadership culture at Rideau Hall of all places with Trudeau's celebrity appointment of headstrong Julie Payette to head the venerable institution, which resulted in her embarrassing dismissal over a torrent of bullying allegations against the former astronaut. Was Payette's shaky work history vetted before her appointment? Nobody seems to know and Trudeau is not telling us.
Trudeau has, however, received kudos for his handling of the COVID-19 pandemic, getting most sensible Canadians vaccinated. But there's been criticism as well over the myriad ways Canada is dealing with the dread disease. And the fact remains that Canada, a First World country, still can't make its own pandemic vaccine.
So, without even considering the candidates running against Trudeau there's a lot to criticize about Trudeau himself and his record. And only 36 short days to do it in the middle of a pandemic. And given the public distaste for this unnecessary election, I predict the turnout will be low. Maybe a record low.
– Gerry Warner is a retired journalist, who says the angst of this election will pass too.
---
Article Share
---