Home » Two killed in crash at Irishman Creek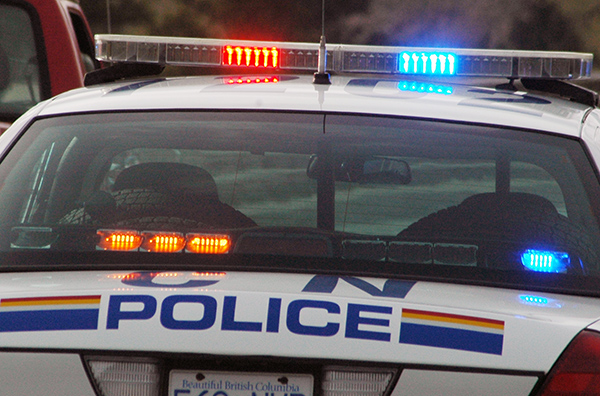 Posted: February 3, 2018
Two killed in crash at Irishman Creek
A Cranbrook man and Edmonton man are dead after a morning crash near Irishman Creek, west of Moyie.
On February 3, at 9 a.m., Creston RCMP received a call of a serious motor vehicle collision on Highway 3/95 near Irishmen Creek.
A westbound tractor trailer unit lost control on black ice, jack knifed and went into the oncoming lane and collided head on with an eastbound pickup truck towing a horse trailer.
The driver of the tractor trailer, unit a 59-year-old male from Edmonton was ejected and died at scene.
The driver of the pick up truck, a 51-year-old male from Cranbrook, was trapped and died at the scene.
A female passenger in the pickup truck was also trapped, extricated and transported to East Kootenay Regional Hospital in Cranbrook with serious life threatening injuries, and was later transferred to Kelowna Hospital by Air Ambulance.
Both horses in the trailer also died.
Contributing factors in this collision are icy roads, driving too fast for road conditions and that the tractor trailer driver was not wearing a seat belt.
RCMP collision reconstructionist, and RCMP East Kootenay Traffic Services have taken over the investigation.
Hwy 3/95
 will remain closed until at least 
7 p.m.
 this evening. Any witnesses to this collision are asked to contact RCMP East Kootenay Traffic Services in Cranbrook.
Anyone planning on travel 
Hwy 3/95
 this evening should consult DriveBC for updated closure and road conditions.
Cpl. Ryan C. Bacica,
East Kootenay Traffic Services
---
Article Share
---