Home » Will this be an election like no other?
Posted: September 7, 2019
Will this be an election like no other?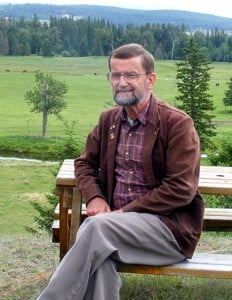 "Perceptions," by Gerry Warner
Op-Ed Commentary
This is going to be a Canadian federal election like none before in Canadian history. In fact, this election could very well mark a sea change in Canadian politics and the waves are rising rapidly.
Earlier this week the New Brunswick NDP appeared to nuke itself with 14 socialist stalwarts allegedly quitting the party to join the Greens. Could this be a harbinger of more NDP meltdowns to come? You have to wonder.
A day later the number of recalcitrant NDPers appeared to be closer to nine, but still a stunning collapse and the sad part of this is that one of the main reasons for it appears to be race.
Federal NDP leader Jagmeet Singh is a practicing Sikh and wears a turban. But he's never worn his turban in New Brunswick because he has yet to visit the Atlantic province. As to why Singh never set foot on New Brunswick soil, former Atlantic Canada NDP executive member Jonathan Richardson was blunt.
Richardson told the National Post that he travelled around New Brunswick a lot and "the racism card came up a lot… I knew this was going to be a major issue and I did bring that to the election planning committee."
And if you look at the number of candidates nominated by each party so far the NDP have little more than half of the needed 338 to be nominated while the anti-immigration People's Party led by firebrand Maxime Bernier has nominated close to a complete slate.
But race is only part of the story. While the electoral sea remains choppy above, undercurrents are flowing that could mean a complete realignment of Canadian federal politics. It's easy to say things look promising for the Conservatives with a complete slate nominated and a war chest of funding far greater than any other party.
But what about their leader?
Andrew Scheer is still an enigma to most Canadians.
The former Speaker of the House walks the walk and talks the talk, but somehow still fails to register with many Canadians. The cunning Liberals know this and have gone after him with a vengeance taking him to task where they feel he's most vulnerable by digging up an ancient 2005 video where the then new MP expressed social conservative views on same sex marriage. This combined with the fact that Scheer is a Catholic means he is against abortion, the Liberals slyly implied. This is politics at its nastiest and the Liberals are good at it.
But will the Liberals' guile be enough to keep them in power when they're led by a man who broke his promise on electoral reform, kicked two female cabinet ministers out of caucus while claiming to be a feminist and used $4.5 billion of taxpayer's money to buy a gas pipeline while claiming to be an environmentalist. And while doing all of this, Justin Trudeau apologized to anyone and everyone under the sun except for himself.
So, there we have it – an ethically challenged prime minister going up against an opposition leader that lacks gravitas. Anything could happen.
The way I see it is there's got to be a lot of disillusioned voters out there – especially Liberal – and where's that vote going to go? Trudeau has gone from being the Liberal Party's greatest asset to its biggest liability. Scheer tries hard to be convincing but is still regarded as a lightweight version of Stephen Harper. Singh, sad to say, carries baggage literally on his head, which is unacceptable in the eyes of some prejudiced voters, leaving Green Party leader Elizabeth May as the only candidate without a built-in impediment but leading a party with only two seats.
Talk about a dog's breakfast!
That's why I'm less concerned about the surface of Canadian politics now than I am about the undertow. Odds are that one of the traditional parties – Conservative or Liberal – will win the election, but not a majority. But what about the so-called "progressive" vote of the soft left? Will the Greens make a breakthrough? Will the oh-so-politically correct NDP collapse? If so, what appears to be happening in New Brunswick may break out all over Canada. Keep in mind there's already an NDP-Green coalition government in BC.
As said at the beginning, this could be a sea change of an election.
– Gerry Warner is a retired journalist, who never ceases to be amazed at the vagaries of politics.
---
Article Share
---