Home » Worldwide warnings issued about travel to the USA
Posted: October 7, 2017
Worldwide warnings issued about travel to the USA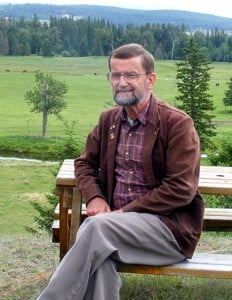 "Perceptions" by Gerry Warner
Op-Ed Commentary
So, it has come to this – countries around the world are issuing warnings to their citizens about travelling to the USA.
About time, don't you think? No kidding! Listen to what they're saying, according to an online report by Conde Nast Traveller.
Britain warns tourists that terrorists are "very likely to carry out attacks in the USA." The German government says if you come under attack "don't try to defend yourself" and Australia says, "mass shootings continue to occur in public places." As if we didn't know in the wake of Las Vegas.
There was a time when the shoe was on the other foot and it was the US State Department warning American citizens about the dangers of travelling abroad. Now, it's the rest of the world being warned about the dangers of visiting the Home of the Brave and the Land of the Free. And who says irony is dead?
Meanwhile investigators in the US are probing reports that Vegas killer Stephen Paddock was probing other hotels and sites in the country prior to the massacre he carried out in Sin City. Apparently getting the right sight lines was all important to him because in the land ruled by the National Rifle Association (NRA) it's no problem at all to rent a hotel room and then fill it with an arsenal of 23 high-power weapons including a Kalashnikov machine gun, several AR-15 assault rifles, a huge cache of military grade ammunition and a handgun that he used to kill himself.
But that's not all. At least two of the assault rifles were equipped with "bump stocks," a fiendish accessory that converts them into automatic weapons capable of firing continuously like a machine gun. And if this wasn't enough, one of the guns in his treasure trove of weapons was a Daniel Defense AR-15 assault rifle that the NRA had just declared its 2017 "Gun of the Year."
And if, as Leonard Cohen said, "You want it darker," consider this. According to the Daily Beast, Slide Fire Solutions, makers of the bump stock accessory, promotes the deadly weapon this way: "We spent a lot of time on design, getting the lines right, making it aesthetically pleasing. It's more comfortable to shoot. We're really excited about this . . . just $299. It should be available everywhere."
Available everywhere? Sick, sick, sick! Tell that to the families of the 59 people Paddock slaughtered or the 500 or so he wounded, many of them critically. Surely to God, the US is at a crossroads now. Can any country calling itself civilized allow this carnage to go on? One would think not. But if politicians won't act after 20 school children were slaughtered at Sandy Hook Elementary in 2012 is there any hope they'll act now? Not likely.
After the San Bernardino attack that killed 13 in December 2015, former US President Barack Obama said, "We have a pattern of mass shootings in the US that has no parallel anywhere else in the world."
In the US "mass shootings" are defined as four or more shot in one incident. Using this definition, there were six more mass shootings the same week as Paddock committed his outrage, according to the Manchester Guardian. Meanwhile, data compiled by the US Gun Violence Archive says this occurs nine out of every 10 days in the gun-crazed US.
Nine out of every 10 days a mass shooting! Need one say more?
In an appearance at a NRA convention in 2000, former actor and NRA spokesman Charlton Heston appeared waving a replica of a colonial musket over his head. "I'll give you a gun when someone takes it from my cold dead hands," he cried to a huge ovation from the audience.
A lot of hands have turned cold since Heston's infamous appearance. A lot of people have died. Will American society ever learn?
– Gerry Warner is a retired journalist who is beginning to think twice about traveling to the USA.
---
Article Share
---