Home » Columbia Valley RCMP Report
Posted: April 18, 2022
Columbia Valley RCMP Report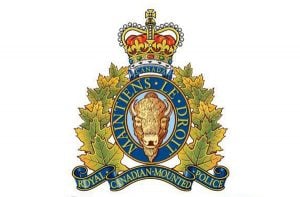 By Sgt. Darren Kakuno
This past week, April 11 through 17, Columbia Valley RCMP responded to 50 calls for service. The following is a summary of some of the files our officers responded to.
RCMP helped in locating overdue traveller
On Monday, April 11 at 8:30 a.m., Columbia Valley RCMP received a report of an overdue traveller. A group of friends had planned to camp at Twin Lakes near Brisco but one of the friends failed to show up. The RCMP, with the assistance of Columbia Valley Search and Rescue and the B.C. Conservation Officer Service, searched the area and located the missing person on Westside Road. The individual, who was found safe and uninjured, explained her vehicle had become stuck in the snow so she stayed with her vehicle overnight and decided to walk out in the daylight. Columbia Valley RCMP would like to thank Search and Rescue and the Conservation Officer Service for their assistance.
Jewellery found in Invermere yard
On Thursday, April 14, a resident on 12th Avenue in Invermere found a plastic container with various jewellery in her yard. The owner can contact the Columbia Valley RCMP to claim the jewellery.
No injuries in collision of Titans
On Friday, April 15, emergency crews responded to a two-vehicle collision at the intersection of Athalmer Road and Lakeview Road near Invermere. The driver of a westbound Nissan Titan struck another Nissan Titan while attempting to make a left-hand turn. No injuries were reported and both trucks were towed from the scene.
Travel trailer stolen from fenced Fairmont compound
On Friday, April 15, Columbia Valley RCMP received a report of a stolen travel trailer from a fenced compound in Fairmont Hot Springs. A white 26' Surveyor travel trailer was stolen from the property sometime overnight. The trailer had B.C. license WJW 92V attached to it when it was stolen. Anyone with information is asked to contact the Columbia Valley RCMP or Crimestoppers.
– Sgt. Darren Kakuno is Columbia Valley RCMP Detachment commander
---
Article Share
---