Home » Elk Valley RCMP Report
Posted: July 25, 2019
Elk Valley RCMP Report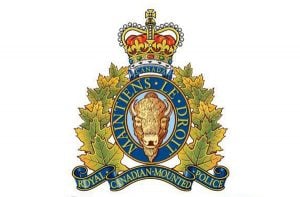 By Cst. Debra Katerenchuk
Elk Valley RCMP responded to 471 calls for service between June 24 and July 24.
RCMP responded to the following calls: four assaults; one assault with a weapon; one assault police officer; six breach of peace;  two breach of bail violations; five break and enters; 16 bylaw complaints; five cause a disturbance; 18 collisions; two criminal harassment; one criminal negligence; two domestic assaults (Verbal); two fraud; five harassing communications; two indecent assaults; 15 mischief; three missing persons; one possession of cocaine; 41 lost/found properties; one sex assault; one sudden death; 28 suspicious persons/vehicles/occurrences; five nike thefts; two theft from motor vehicles; two theft of Auto; one theft of identity; one theft over $5,000; 12 theft under $5,000; and two theft of shoplifting under $5,000.
Seven impaired drivers were intercepted by the Elk Valley RCMP resulting in the following:  five 90-day Driving Prohibitions plus 30-day impoundments; one three-day Immediate Roadside Prohibition (IRP); and one 24-hour Driving Prohibition.
RCMP also responded to 85 traffic complaints.
Three missing persons located safe
On July 23, around 3 p.m., three people entered the Elk River for a short float down the river.  At approximately 10 p.m., RCMP was contacted by a family member advising the three had not been seen or heard from since. The individuals were two women aged 50 and 26 and a male youth aged 13.
Search and Rescue (SAR) from Sparwood, Fernie and Elkford all responded and continued to search the river banks until 4 a.m. However, due to darkness and extreme thunderstorms, the search was suspended.
The next day around 8 a.m., Sparwood SAR deployed a helicopter to assist in the search and located all three missing individuals. One woman had twisted her ankle and was taken to the Sparwood hospital. All three appeared to be in good health and were released from hospital.
Elk Valley RCMP would like to remind the public to heighten their awareness of the dangers associated with floating the Elk River. The recent heavy rains have caused the river to flow higher and faster than normal for this time of year.
Elk Valley RCMP would like to acknowledge Elkford, Sparwood and Fernie SAR for bringing this potential tragedy to a positive outcome.
Missing wedding rings at Kikomun Creek Provincial Park
On July 6, a young newlywed couple from out-of-town were enjoying their day at Kikomun Provincial Park until the bride realized she had lost her wedding rings.
Please see the pictures below and if anyone comes across this wedding ring set, please contact the Elk Valley RCMP at (250) 425-6233. The young couple are hopeful that someone will come across their wedding rings and return them.
– Cst. Debra Katerenchuk is Media Relations Officer with Elk Valley RCMP Detachment
---
Article Share
---