Home » Elk Valley RCMP Report
Posted: October 14, 2020
Elk Valley RCMP Report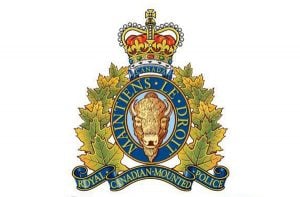 By Cpl Debra Katerenchuk
The following is a look at some of the files worked on by Elk Valley RCMP officers from the end of August to last week.
Minor injuries in five vehicle crash near Hosmer
On September 21, at 5:15 p.m., a report of a five-vehicle motor vehicle incident occurred on Highway 3 near Lynch Road in Hosmer. Emergency Health Services (EHS) and Fire Rescue were already on scene attending to the individuals involved in the accident. The driver of a 2007 Buick Alure was transported to the Fernie Health Centre by ambulance and was released with minor injuries. There were no reported major injuries to the other parties involved at the scene.  One of the drivers involved in the accident was issued a Motor Vehicle Act violation ticket for driving without due care.
Mountain bike stolen in Fernie
On September 22, an unknown suspect stole a 2017 men's Giant Mountain Bike, which was black in colour with red lettering. The bike was reported to be valued around $1,200. The theft occurred between the evening of September 20 and 22 at 40 Ridgemont Drive in Fernie.
Caterpillar stolen
On August, 31, Elk Valley RCMP received a report of a caterpillar stolen from Elk River Mountain Homes on Manitou Road. The caterpillar, estimated worth close to $45,000, was stolen around midnight. Suspect vehicle, possibly an Alberta plate, described as being a 200-2007 GMC Sierra HD Crew Cab (maybe quad cab), stealth grey metallic colour with tow mirrors and 4×4 was written on the tailgate. The vehicle was seen driving around Manitou Road for about half an hour before getting a trailer and then stealing the skid steer.
If you have any information regarding the above-noted theft of mountain bike or theft of caterpillar, you are encouraged to contact the Elk Valley RCMP at (250) 425-6233 or remain anonymous by calling your tip into Crime Stoppers at 1-800-222-8477.  You may also leave your tip on line at www.crimestoppers.net.
Police take down car thief in Sparwood
The keen eye of an Elk Valley RCMP Sergeant spotted a Chrysler 300 stolen out of Lethbridge in Sparwood on the morning of October 6. The quick arrest of the driver and a passenger took place in the busy parking lot of the Greenwood Mall. The driver will be facing charges of Possession of Stolen Property and Possession of Identity Documents. The male from Lethbridge, Alberta was released from police custody to attend court at a future date.
The theft of the vehicle was relatively easy as the owner had accidentally left a jacket with a key fob in it in the vehicle allowing the vehicle to literally be driven with a push of a button.
As winter is approaching and many Elk Valley residents still warm up vehicles or leave them idling while shopping, doing so without a secure anti-theft option may result in your vehicle being stolen. It may also result in the police issuing a fine under the Motor Vehicle Act for an unsecured motor vehicle.
Mischievous bird flipper arrested
Earlier on October 6, Elk Valley RCMP received calls about an angry male in Fernie walking along the Crowsnest Highway and "flipping off" drivers. It was later determined the same suspect caused damage to a local hotel and damaged a parked vehicle. More alert RCMP employees noticed the suspect in Sparwood and directed the investigating officer to his location which resulted in his arrest. The male may be facing mischief charges and court in Fernie at a later date.
REMINDERS:
Elk Valley RCMP would like to remind the public of their duties when they see emergency vehicles with lights and sirens, you are required to pull over.
Please keep yourself, your vehicle occupants and other motorists safe this winter by installing snow rated tires.
Here are some tips for safe winter driving:
Don't drive under the influence;
Pack an emergency kit;
Learn and practice winter driving techniques before you need them;
Plan your trip and tell your friends and family. Check road and weather conditions;
Remove all snow from your vehicle before each trip;
Give yourself extra travel time in bad weather;
Avoid using overdrive and cruise control on slippery roads;
Slow down and please wear your seat belt.
– Cpl Debra Katerenchuk is Elk Valley RCMP 'C' Watch, Watch Commander and Media Relations Officer
---
Article Share
---