Home » Elk Valley RCMP Report
Posted: November 18, 2020
Elk Valley RCMP Report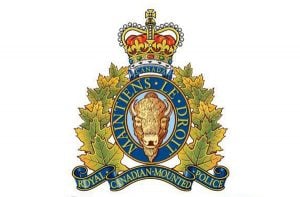 By A/Cpl. Debra Katerenchuk
The following is a look at some of the files attended by Elk Valley RCMP officers from mid-October to Nov. 16.
Local killed in crash on Kikomun Road
On October 15, Elk Valley RCMP responded to a fatal motor vehicle collision on rural Kikomun Road near Elko. A member from the public was first on scene and performed CPR; however, the 35-year-old male from the area had succumbed to his injuries from the accident. No other vehicle(s) were involved and no one else was in the vehicle. It is suspected that alcohol was a contributing factor.
Elk Valley RCMP would like to thank the assistance of Emergency Health Services (EHS), Elko and Fernie Fire Departments, BC Coroner Services and BC Highway Patrol for their assistance at the accident site.
Assault report leads to arrest of Cranbrook man for trafficking
On October 23, Elk Valley RCMP received a report of an assault that occurred in Fernie. RCMP investigation lead to an arrest of a male from Cranbrook, who also had two outstanding warrants for uttering threats. Officers soon learned that the male was in possession of a scale with white residue; a box of unidentified prescription pills; bags of white powder; and a large sum of money. This led to further charges of Possession for the purpose of Trafficking against the male.  The male was released and will be appearing in court in the near future.
Sparwood man turns self in after evading police for two weeks
On October 24, a male from Sparwood turned himself in because of numerous warrants for his arrest. The male had been evading the police the last couple of weeks until two days ago, when sharp eyed officers observed him driving around in a black vehicle. Police presence with numerous patrols in and around the male's residence prompted him to surrender to the police. The male was held in custody and then released.
Possible case of animal cruelty under investigation
On October 28, Elk Valley RCMP received a report of a suspicious occurrence in the Elkford area wherein a resident's dog had alerted it's human to an unusual stick in their backyard. Upon closer observation, the stick had a nylon sock attached to its end that appeared to be soaked in some sort of chemical. There was also a piece of garland attached to the stick and wrapped inside it were white/blue almost like crystal pieces.
Elk Valley RCMP together with the BC SPCA-East Kootenay, Animal Protection Officer are investigating this possible case of animal cruelty. If you have any information regarding this incident, you are encouraged to contact the Elk Valley RCMP at (250) 425-6233 or remain anonymous by calling your tip into Crime Stoppers at 1-800-222-8477.  You can also contact the BC SPCA Cruelty Investigations Department at (250)427-0036.
Poppy donation box stolen
On October 31, a young male walked into the A&W in Sparwood, grabbed and made off with the poppy donation collection box. It was unknown how much money was in the collection box.  Elk Valley RCMP has been working with the staff at A&W to possibly identify a suspect.
Police zeroing in on young offenders following graffiti spree
On November 2, Sparwood's Bylaw Officer advised Elk Valley RCMP of what appeared to be 'racist' graffiti at the new walking bridge at the end of Lower Matevic Road. The graffiti was spray painted in yellow and medium grey colours and its language was juvenile in nature. In the same area, signs, bollard gates, plastic bin, posts, and a concrete bench was victimized by graffiti. A youth has been identified and possible another youth was involved in this graffiti spree. Due to the disturbing wording and images, it now has been cleaned up.
Elk Valley RCMP continues with their investigation and will be speaking directly with the youth and their guardians. This was a single incident with no other reports to the police.
Sparwood male arrested for B&E found with replica Thompson sub-machine gun air rifle
On November 16, a Sparwood male was arrested for break and enter into the Sparwood Communications office and stealing an expensive radio and an extension cord. The male was identified on CCTV footage and was well known to the police. Elk Valley RCMP attended to the scene, and after a very brief foot chase, the male was placed under arrest. In addition to being charged with break and enter plus theft, the officers quickly learned that the male was on conditions to not possess any firearms or ammunition. The officers located long gun ammunition and a replica Thompson sub-machine gun air rifle (pictured above), which was seized.
The sharp-eyed officers located an air-nailer that the male had used to 'take out' his neighbour's windows in a previous incidence report to the police.
The male was released and will appear in court in the near future.
Reminders to the Elk Valley community:
Elk Valley RCMP want you to shop safely this Christmas. The holidays can present opportunities for Grinch-like behaviour from criminals who target unsuspecting shoppers and even those unlocked vehicles that contain Christmas presents for the family and your friends.   Please be careful whether you are shopping on-line or in the stores.
If you have to leave presents for a short period of time in your vehicle, make sure to lock your vehicle.
RCMP encourages everyone to not leave personal items and or gifts in your locked vehicle.
– A/Cpl. Debra Katerenchuk is Elk Valley RCMP "C" Watch, Watch Commander and Media Relations Officer
---
Article Share
---