Home » Elk Valley RCMP Report
Posted: July 14, 2021
Elk Valley RCMP Report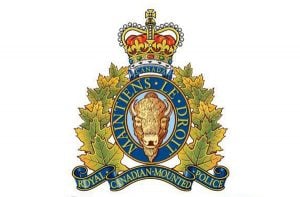 By Cst. Debra A. Katerenchuk
Elk River Rescue
Shortly after 3 p.m. on June 29, Elk Valley RCMP was advised through 9-1-1 that an 82-year-old woman became caught in the main current of the Elk River at its confluence with Coal Creek and was swept away.
Immediately the on-duty officers alerted our partners, Fernie Search and Rescue and Fernie Fire and Emergency Services. A nearby kayaker who had been floating with a group noticed the woman and attempted to reach her.
Approximately six kilometres later, the kayaker was able to reach a sandbar with the 82-year-old in tow.
Rescue services were advised and Fernie SAR extricated both people with the assistance of Ascent Helicopters.
It was a very fortunate ending for everyone involved and is a stark reminder that the Elk River is flowing fast and cold and anyone venturing in it must be prepared for sudden and unexpected events. Wearing a PFD, personal floatation device, may be a lifesaver.
Vehicle fire in Sparwood
On July 3, around 4 p.m., Elk Valley RCMP responded to a report of a dark green 1979 VW camper van that had caught fire on Highway 3 and Red Cedar Drive in Sparwood. While climbing the hill in 31 degree C temperatures, the air-cooled VW stalled and the driver pulled the vehicle over to the side of the highway. The driver noticed smoke from the air intakes and checked the engine compartment, finding fire. Sparwood Fire Department's swift response extinguished the van and the small area of hillside that caught fire. Highway 3 was closed in both directions for a short period of time but quickly reopened. There were no personal injuries.
Wildfire at Caithness Trailer Park
On July 98, 2021, around 3:30 pm, Elk Valley RCMP responded to a grass wildfire on Highway 3/93 near the Caithness Trailer Park in the Elko area, threatening the trailer park and surrounding area. An evacuation order was put into place by the Regional District of East Kootenay (RDEK).
The fire was rapidly spreading along the railway tracks forcing an evacuation of the neighbouring mobile home park, including approximately 53 trailers and 100 residents in the mobile home park. The RDEK's South Country Fire Services (Elk and Jaffray Fire Departments) was already on scene and had set up a Command Post. The majority of the residents of the home park were swiftly and safely evacuated and sent to the Elko Community Hall.
Elk Valley RCMP were on scene assisting with the evacuation of the mobile park and traffic control off Highway 3, as people were allowed in to retrieve elder family members and pets.
BC Wildfire air and ground support on scene to control the fire behaviour. The initial attack crew included two helicopter bucketing and air tanker retardant drops.
BC Ambulance was on site to assist with those individuals requiring medical attention and or transport to the recreation centre and also set up a hydration site. Additional resources on site were Conservation Officer and Natural Resources Officer.
Right now the fire danger in the South Country is very high.
CP Rail Police were on scene and assisted with scene control.
Around 9 pm, residents were allowed back into their homes at the mobile park. There were no personal injuries or animals hurt during the evacuation. No buildings were damaged.
Elk Valley RCMP would like to express a heartfelt thank you to the Jaffray and Elko Fire Departments, BC Wildfire Service, BC Ambulance Services, CP Rail Police, Conservation Officer and Natural Resources Officer for the safety of residents and their property during the evacuation.
Campfire Ban
Campfires have been banned as of noon on June 30. The fine for dropping burning substances, such as cigarettes, is $575 and the fine for lighting or using a fire against the restriction is $1,150. Police are prepared to issue these fines to prevent the start of any wildfire.
Fernie Aquatic Centre update
Back on December 7, 2019, at approximately 2:30 a.m., Elk Valley RCMP members arrested a male found inside the Fernie Aquatic Centre and recommended charges to Crown Counsel for Break and Enter and Mischief. The male was charged and later pleaded guilty in court to the lesser offence of Mischief over $5,000. He was sentenced to a Conditional Sentence Order that included house arrest and was ordered to pay restitution of $8,055 to the City of Fernie.
– Cst. Debra A. Katerenchuk is Elk Valley RCMP Media Relations Officer
---
Article Share
---