Home » Is it money or good government winning elections in B.C.?
Posted: April 8, 2017
Is it money or good government winning elections in B.C.?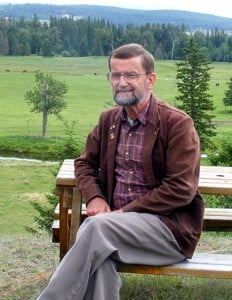 "Perceptions" by Gerry Warner
It's only five weeks until the B.C. provincial election May 9 and I'm strongly tempted to say "slam dunk" in favour of the Liberals, but that should give the NDP some hope because my predictions have been mostly wrong lately
For starters, the NDP aren't being led this time by Adrian Dix, who was a total disaster for the socialists in the 2013 election and almost singlehandedly lost the campaign for the NDP with his many blunders including the notorious TV weathervane ad flipping back and forth after he reversed his position on the Kinder Morgan pipeline in mid-campaign.
Dix and the NDP were toast after that.
This time the NDP are led by Juan de Fuca MLA John Horgan, who's bright, personable and has the people skills that Dix so sadly lacked. But will these skills be enough to overcome one of the shrewdest, sharpest and most telegenic campaigners around in Christy Clark? Not likely, but the actual campaign hasn't started yet and anything can happen in a campaign especially in the volatile world of B.C politics.
About the best hope the NDP has in the campaign – and maybe their only hope – is to exploit the obviously cozy, and possibly illegal, relationship the Liberals have with big business in B.C. that has resulted in the some of the province's largest corporations showering Clark's party with millions in questionable campaign donations.
An international political brouhaha broke out in January when the New York Times called B.C. the "Wild West" of Canadian political donations, noting the fact that B.C. is the only province in the country that has no limits whatsoever on political donations.
"Wealthy individuals, corporations, unions and even foreigners are allowed to donate large amounts to political parties there," said the Times story. "The provincial government has been transformed into a lucrative business, dominated by special interests that trade donations for political favours, undermining Canada's reputation for functional, consensus-driven democracy."
And if that scathing criticism wasn't strong enough, Maclean's Magazine followed the Times story with a scathing article of its own; pointing out that in 2016 the BC Liberal Party pulled in 13 times as much in political cash donations as the Quebec government, six times as much as was donated in Alberta and twice what the Liberals received in Ontario which has three times the population of B.C.
In fact, since Clark's majority win four years ago some $32.5 million flowed into their war chest including $719,000 from Kinder Morgan and oil industry supporters and $195,000 from Imperial Metals, the company that caused the catastrophic Mt. Polley Mine flood. And guess what? The Clark government recently gave the go-ahead to the Kinder Morgan pipeline and issued a permit to Imperial Mines to open a new mine.
In the "wild west" world of B.C. politics, money indeed appears to talk, but this is how Macleans puts it: "British Columbians' faith in democracy is being undermined by the vast sums flooding the system, and there's a growing concern that their government is essentially being bought and paid for by a wealthy clique."
This is tough stuff underlined by the fact that the RCMP has opened an investigation into political fundraising in B.C. after receiving a request from Elections BC to investigate potential contraventions of the Elections Act and indirect contributions made using pre-paid credit cards that make it difficult to trace the donor.
A Globe and Mail story accused Premier Clark of playing down the investigation, by saying it was focused on individuals and not political parties. But an Elections BC official said the financial agents of any political party receiving donations will be investigated. In an attempt to interject some transparency into their fundraising practices, the Liberals are now listing their donations on the party's website. Given the "wild west" nature of B.C. politics, it's quite likely that the Liberals haven't broken any election laws because for the most part there aren't any laws to break. But is this just the sign of an open political system or a system open to corruption?
According to the Globe, the Liberals raised $12 million in 2016 and the NDP $6.2 million. Money talks and in B.C. money also appears to be winning elections!
– Gerry Warner is a retired journalist, who's not ashamed to admit he's a fiscal conservative.
---
Article Share
---