Home » Elk Valley RCMP Report
Posted: November 21, 2021
Elk Valley RCMP Report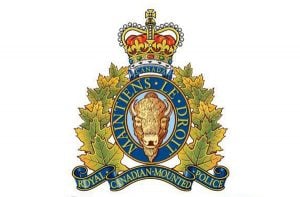 By Cst. Debra Katerenchuk
This Elk Valley RCMP media report contains details of investigations into reports of lost jewelry and a 911 call ends up with a male being arrested.
Valuable bracelet lost in Sparwood
On November 4, Elk Valley RCMP received a report of a lost bracelet somewhere downtown Sparwood. The owner retraced their steps in hopes of locating the bracelet but was not successful. The bracelet is described as a gold bangle style bracelet, approximately a quarter inch thick, with 10-12 small diamonds across the top.
If anyone has located this bracelet, please contact the Elk Valley RCMP at 250-425-6233.  This piece of jewelry had been passed down through the owner's family and the owner would like to have it returned.
Sentimental ring lost in Fernie
On November 5, a valuable ring was lost in the Airport area of Fernie. The ring is an oval blue topaz with yellow gold band. The ring is priceless to the owner.  If found, please contact the Elk Valley RCMP at 250-425-6233.
911 call leads to arrest of male
In the afternoon of November 8, Elk Valley RCMP responded to a 9-1-1 call at a licensed premise in Sparwood due to an assault that had just occurred. Officers located the instigator in the driver seat of his vehicle where he was arrested for assault as well as impaired driving.
During the investigation police located several rifles improperly stored in the truck. Police are still investigating the matter but expect to recommend several charges related to impaired operation, assault, and firearm offences. The male from Blairmore, Alberta was released on an undertaking for a future court appearance in Fernie.
Elk Valley RCMP file photo
– Cst. Debra Katerenchuk is Media Relations Officer with Elk Valley RCMP
---
Article Share
---