Home » Elk Valley RCMP Report
Posted: January 25, 2019
Elk Valley RCMP Report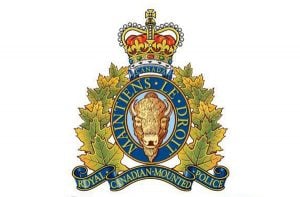 By Cst. Debra Katerenchuk
The following are some calls handled between January 1 and 23 by Elk Valley RCMP. Officers responded to 242 calls for service in the Elk Valley during that time.
Some of the calls for service included the following: one theft from vehicle; 19 other thefts (which include the multiple thefts from the ski hill); one assault; two break and enter; three mischiefs; six motor vehicle collisions; one fraud; two missing persons; and two uttering threats.
In addition, RCMP officers handed out 39 motor vehicle tickets and removed four impaired drivers from the road.
Elk Valley RCMP will continue to conduct curfew checks on those individuals on conditions, as well as licensed premise checks. A zero tolerance policy will continue in regards to open liquor in public.
RCMP Presence in School
Elk Valley RCMP officers will often meet with students, which leads to positive exchanges of information sharing and trust. It is an experience of relationship-building and education not only with the students, but also has benefits with the communities. This crime prevention approach generates school talks such as bike rodeos, drug abuse, and basic traffic laws, just to name a few.
On January 21, an Elk Valley RCMP Officer, along with a guest speaker attended the Sparwood Secondary School for a presentation on drugs, including abuse and addictions. Information that was shared focused on types of drugs, risk factors with substance abuse, what is addiction, its consequences and its behaviours.
Fernie Speed Watch Program
This program is a joint effort between volunteer members (up to 12) from the Fernie community, the City of Fernie, ICBC, and Cst. Annie Larose of the Elk Valley RCMP Detachment. One way to invest in road safety is Speed Watch.
Fernie Speed Watch anticipates starting up again in the near future.
Reminder to the Public
Elk Valley RCMP will continue to be active and visible in and around the surrounding areas, conducting traffic enforcement. RCMP want to ensure that everyone is following the rules of the road, such as wearing their seat belts, being careful driving through school zones, watching their speed in town and on the highway, not texting while driving and making sure your vehicle is locked at all times when not in use.
– Cst. Debra Katerenchuk is Elk Valley RCMP Detachment Media Relations Officer
---
Article Share
---